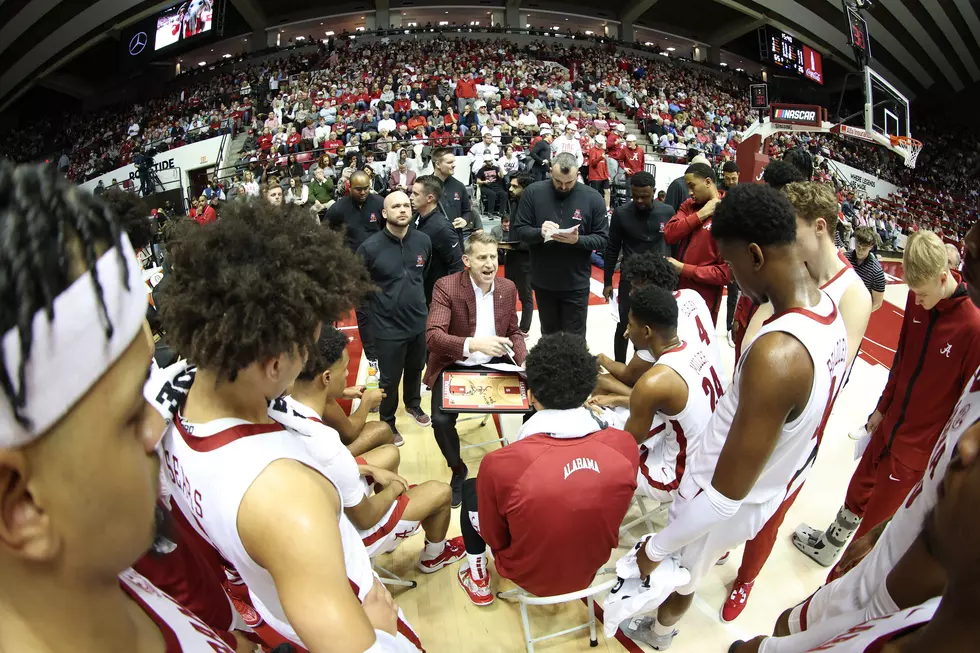 Nate Oats Leans on NFL Hall of Famer For Advice For Program
Crimson Tide Photos / UA Athletics
It's been a challenging week for the Alabama Crimson Tide basketball program after forward Darius Miles was arrested for capitol murder. The Crimson Tide's basketball team is in the middle of a historic season that currently sees the program ranked No. 4 in the nation.
This unprecedented situation has compelled Alabama head coach Nate Oats to reach out to whomever may be capable of offering applicable advice.
"There hasn't been just one person, obviously I talked to Greg (Byrne) a lot. I talked to our team sports psychologist Bhrett McCabe, he's been great, kind of talked me through Sunday, you know, what I probably need to address with he team. I've talked to Bobby Hurley, who I worked under, for a minute. I talked to Ray Lewis, his daughter went to Alabama a year and a half ago. He's been through a similar situation in Atlanta when he played in the NFL. He just told me what he thought guys needed to hear," said Oats.
Different people have reached out. I've been able to gather different things from different people. I wouldn't say its been one guy necessarily. Like you said, this wasn't covered in the "Coaching Basketball Class" in college. This is one, you got to get a really good feel of where your guys are at. Even going into the team meetings you've got to play it by ear and see where their heads are at and go from there. A lot of prayer. Reading some Bible verses on how to handle things like this, and, really, we've kind of reiterated your choices. We can learn from this too. Don't lose a learning lesson, so let's learn what we can from this and hopefully the rest of the team makes better decisions moving forward and they can really learn from this."
The Tide has a chance to continue its strong season against Vanderbilt on Tuesday evening a 7:30 p.m. CT.
Alabama vs LSU
Alabama vs Arkansas Basketball January 11 2023
More From Fox Sports 1510