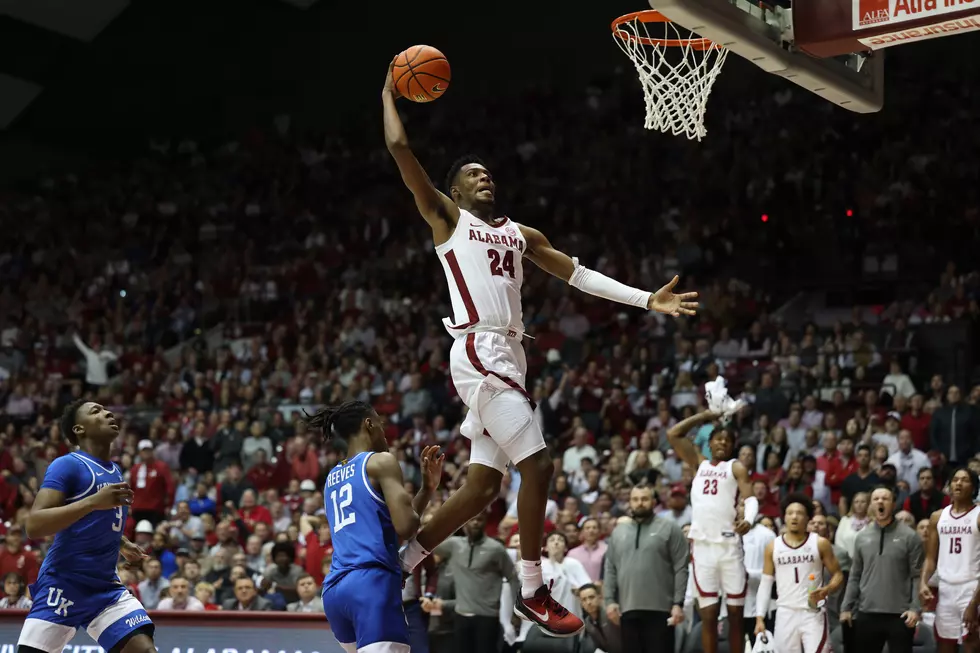 Alabama Moves Up in AP Poll
Crimson Tide Photos / UA Athletics
The Alabama men's  basketball team moved up three spots to No. 4 in this week's AP Poll, receiving 1,288 points.
This comes two days after the Crimson Tide dominated Kentucky 78-52.
Houston is back at the top of the rankings, followed by Kansas at No. 2, Purdue at No. 3, Alabama at No. 4, and Tennessee caps off the top five.
Five SEC teams made rankings this week. Joining the Tide and Volunteers are Arkansas at No. 15, Missouri at No. 20, and Auburn at No. 21.
This is tied for the highest ranking for the Crimson Tide this season as the program was also No. 4 in Week 6.
To see the entire rankings, click here. 
The Alabama Crimson Tide basketball team takes on Arkansas on Wednesday, January 11, 2023, at 6 p.m. CT. Coverage will be on Tide 100.9 and 95.3 The Bear.
Bama Beats Kentucky to Stay Perfect in Conference Play
No. 7 Alabama took down RV/No. 25 Kentucky, 78-52, to move to 3-0 in SEC play.
More From Fox Sports 1510