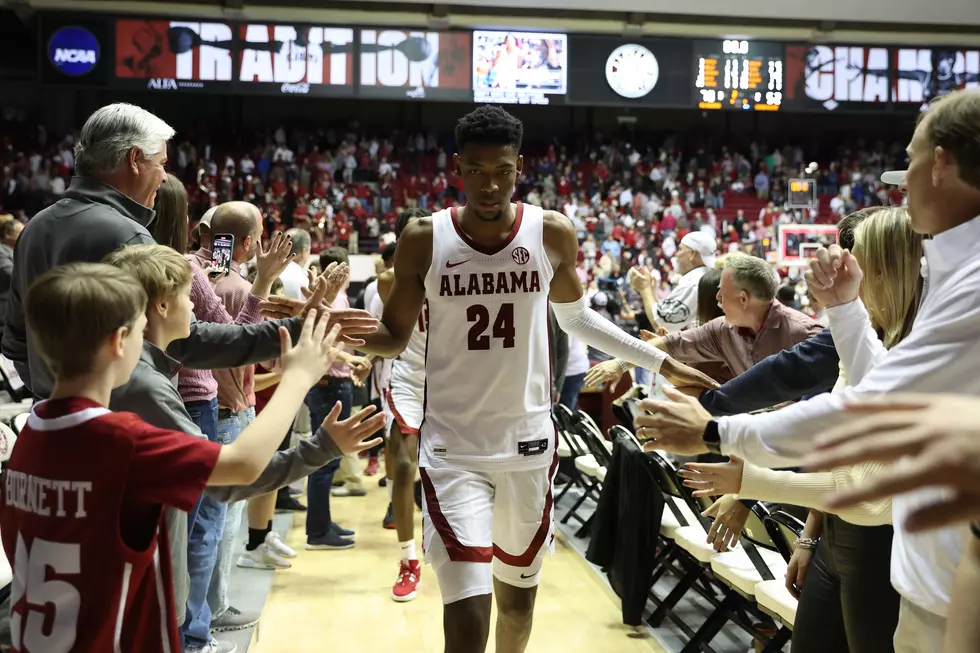 Alabama Forward Wins SEC Freshman of the Week
Crimson Tide Photos / UA Athletics
Alabama forward Brandon Miller has won this week's SEC Freshman of the Week.
The Tenn., native won the award for his performances last week against Ole Miss and Kentucky.
Miller scored 17 points, five rebounds, three steals, and two assists in the Tide's 84-62 victory against Ole Miss and 19 points, seven rebounds, a block, and a steal in Alabama's 78-52 win versus Kentucky.
Miller joins Texas A&M forward Julius Marble (Player of the Week) in receiving weekly honors from the conference.
This is the fourth time that the freshman has picked up the honor and the sixth time an Alabama player has. Alabama forward Noah Clowney has won the award twice.
The Alabama Crimson Tide basketball team takes on Arkansas on Wednesday, January 11, 2023, at 6 p.m. CT. Coverage will be on Tide 100.9 and 95.3 The Bear.
Bama Beats Kentucky to Stay Perfect in Conference Play
No. 7 Alabama took down RV/No. 25 Kentucky, 78-52, to move to 3-0 in SEC play.
More From Fox Sports 1510