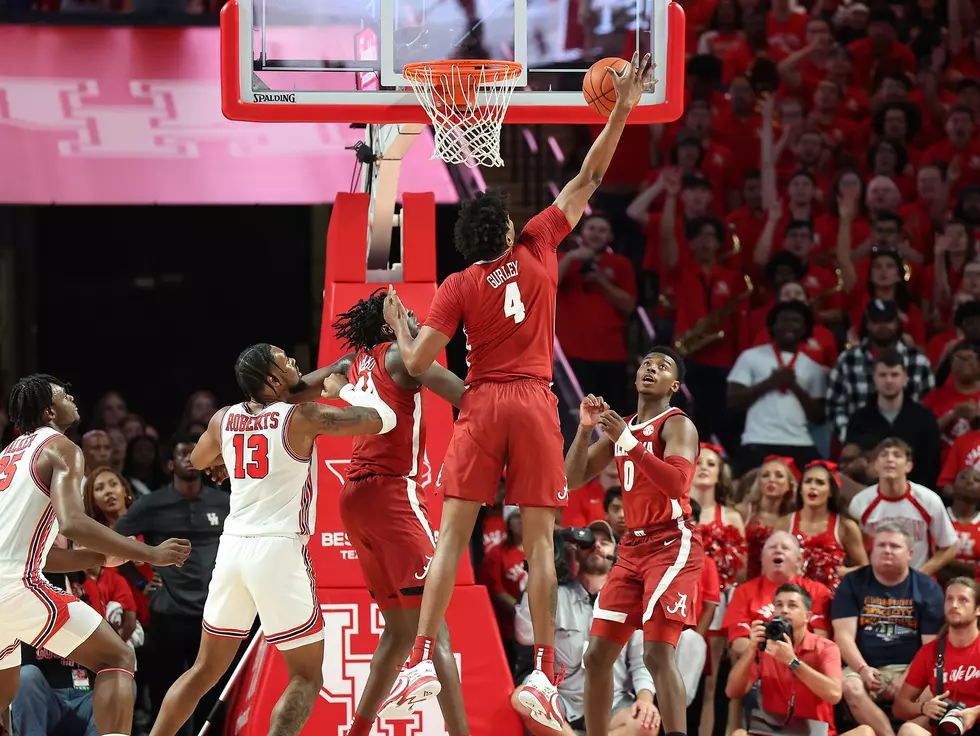 Alabama's Defense Comes Up Huge Against Houston
Photo by Robert Sutton
A Nate Oats team is known for shooting three-pointers when they are open and engaging in lockdown defense. The Alabama Crimson Tide used its stout defense to hold off the Cougars' offensive attack and ultimately beat the number one team in the nation on the road.
The game looked lost as Houston was up by 15 points in the second half, but the Crimson Tide kept fighting and slowly clawed back into the game. In the final eight minutes, the Alabama defense held the Cougars to only two made field goals.
"They were great late," said Alabama head coach Nate Oats. "We started going smaller and started kinda trapping their guards a little bit more with Charles. I mean we mixed it up a little, but because it was not really working early in the second half. I also told our guys we have to get stops. I though Jaden Bradley was great on Marcus Sasser, Nimari Burrnett was great on Sasser, so different guys stepped up on defense".
The Crimson Tide held the number one team in the nation to a 39% field goal percentage, a 23.1% three-point field goal percentage, and also forced ten crucial turnovers in the game.
"Thats the number one team in the nation," said Oats. "If we can do that to against them, you know we ought to be able, not that you do it for eight minutes but if you can get stops against them then we can get stops on anyone if we just lock in and pay attention to the scouting report."
Alabama has little time to celebrate as the Tide soon faces a team that bested them last year. The Memphis Tigers, who just defeated the No. 11 Auburn Tigers, travel to Coleman Coliseum on Tuesday, Dec. 13 at 8 p.m CT.
No. 8 Alabama Beats No. 1 Houston
The No. 8 Ranked Alabama Men's Basketball Team took down the No. 1 Houston Cougars 71-65 after mounting a 15-point second half comeback in Houston on December 10.
Alabama Basketball vs North Carolina - PKI 2022
More From Fox Sports 1510