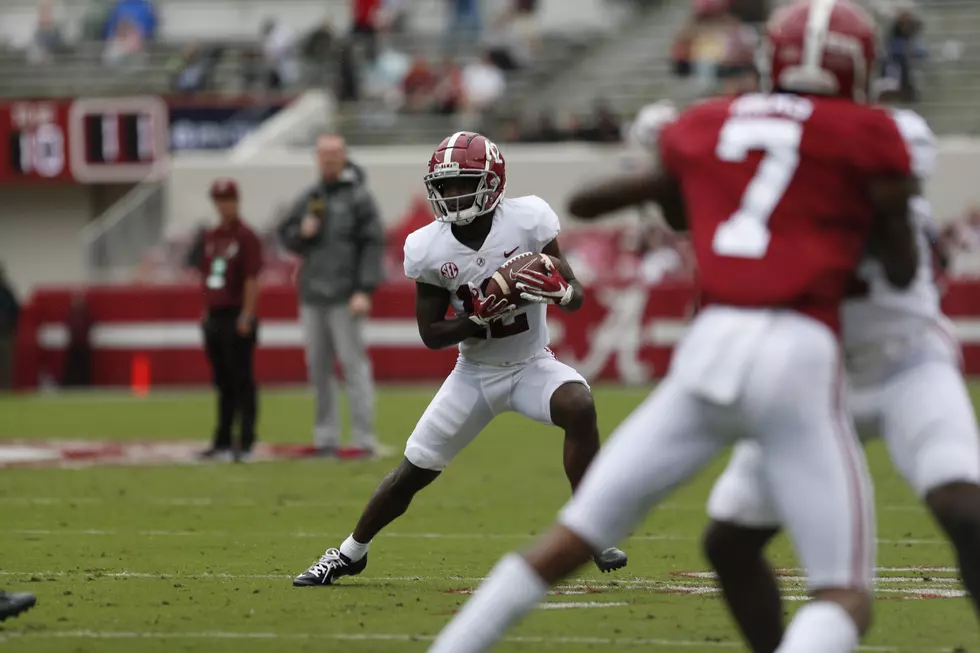 Alabama Wide Receiver Opts For Transfer Portal
Crimson Tide Photos / UA Athletics
The Alabama Crimson Tide completed its regular season with a blowout victory over Auburn. The Tide appears destined to miss the playoffs and therefore many players have begun to think about the offseason.
Sophomore wide receiver Christian Leary has taken to Twitter to announce he will enter the transfer portal.
Leary came to Tuscaloosa as a 4-star prospect out of Orlando, Florida as a part of the 2021 recruiting class. He came to the Tide with several other high profile receivers, Ja'Corey Brooks, Agiye Hall and JoJo Earle were also in his class.
The 5-foot-10 wide receiver played in 18 games across two seasons for the Crimson Tide as a receiver and a special teamer. He's hauled in three receptions for 10 yards and a touchdown and has three rushes for 22 yards. He's contributed on special teams with a punt return, a tackle and a punt block.
Leary had over 40 scholarship offers out of high school and chose Alabama over Oklahoma, Auburn, Georgia, Florida and several others.
He is the fifth Alabama player to enter the portal following Jack Martin, Trey Sanders, Khyree Jackson and Damieon George.  
Alabama vs Auburn 2022
Tim Anderson League of Leaders Turkey Drive
More From Fox Sports 1510