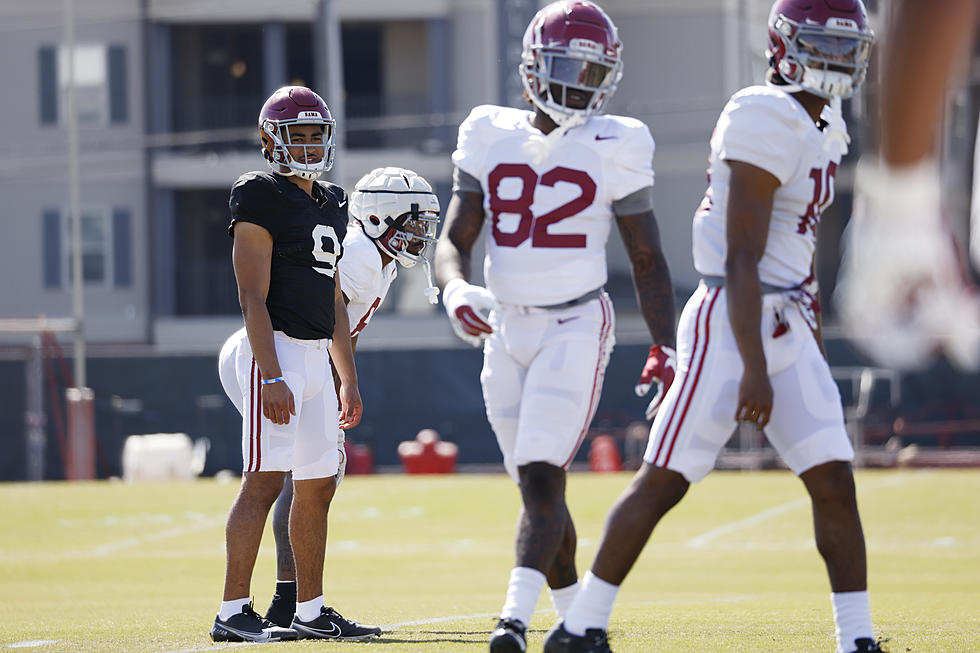 Is Nick Saban Juicing His Players' Height Measurements?
Crimson Tide Photos / UA Athletics
There was no question going into this year's NFL Scouting Combine that Bryce Young, one of the most talented quarterbacks to ever pass through Tuscaloosa, was short.
By NFL standards, at least. The average height of an NFL quarterback (based on guys currently on rosters) heading is 6 feet 2 and a half inches tall.
Alabama had him listed at six feet tall. No more, no less. Many people expected him to size up closer to 5 feet 11 inches in Indianapolis, but to learn that he is only 5 feet 10.125 inches was shocking to many people.
Young wasn't the only Alabama player at this year's combine to measure in noticeably shorter than his roster listing. Jahmyr Gibbs and DJ Dale came in two inches shorter than the school reported, Henry To'oTo'o came in one inch shorter, and Tyler Steen was actually one inch taller than RollTide.com has him listed.
This isn't unique to this season. Tua Tagovailoa was listed at 6 feet 1 inch on the university's website and measured 6 feet flat at the combine.
The most glaring example in recent memory is Isaiah Buggs. Buggs measured in at 6 feet 3 inches after being listed at 6 feet 5 inches. Last season, Phidarian Mathis came up an inch short of his RollTide.com listing.
There's no logical reason Saban's staff would be fudging the numbers on the players' height measurements. Any that get invited to the combine will measure in there anyway, and in the world of D-I football, no one is going to look at Alabama's height on its roster and get intimidated.
All it is is weird. Really weird.
Alabama Crimson Tide in Super Bowl LVII
Here are the best shots of former Tide stars Jalen Hurts, Landon Dickerson, Devonta Smith, and Josh Jobe in Super Bowl LVII. All four men played for the Philadelphia Eagles, who came up just short in one of the most competitive Super Bowls of all time, falling to the Kansas City Chiefs 38-35 in the waning seconds of the game.
Alabama at Auburn Feb 11 2023
Alabama Softball's Season Opener
Alabama softball's 2023 season opening weekend.
More From Fox Sports 1510