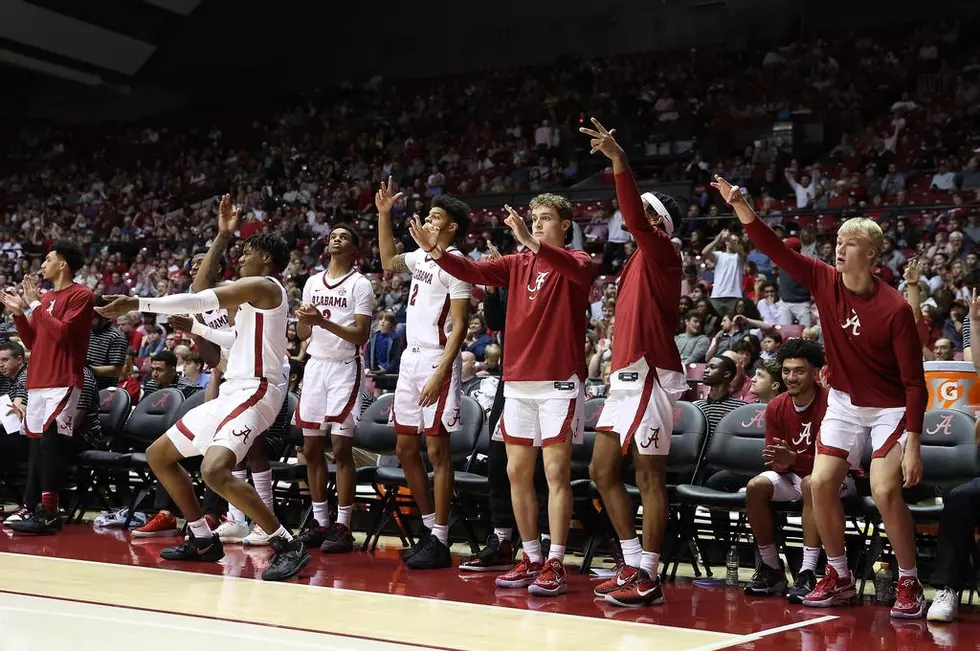 Alabama Men's Basketball Jumps in AP Poll
Crimson Tide Photos / UA Athletics
The Alabama men's basketball team jumped three spots to No. 8 in this week's AP Poll.
This is is the first time this season Alabama has been in the Top 10. The Crimson Tide started the year ranked at No. 20, then moved up to No. 18 by Week 2, followed by a move to No. 11 last week.
Alabama has had an impressive start to the season, currently sitting at 7-1 with huge wins against then-ranked No. 12 Michigan State and then-ranked No. 1 UNC in the Phil Knight Invitational.
Six SEC teams made the rankings this week. Tennessee ranks at No. 7, Arkansas at No. 9, Auburn at No. 11, Kentucky at No. 16, and Mississippi State at No. 23.
The Alabama Crimson Tide takes on top-ranked Houston on Saturday, December 10, 2022, at 2 p.m. CT. Coverage will be on Tide 100.9 and 95.3 The Bear.
Alabama Basketball vs North Carolina - PKI 2022
More From Fox Sports 1510