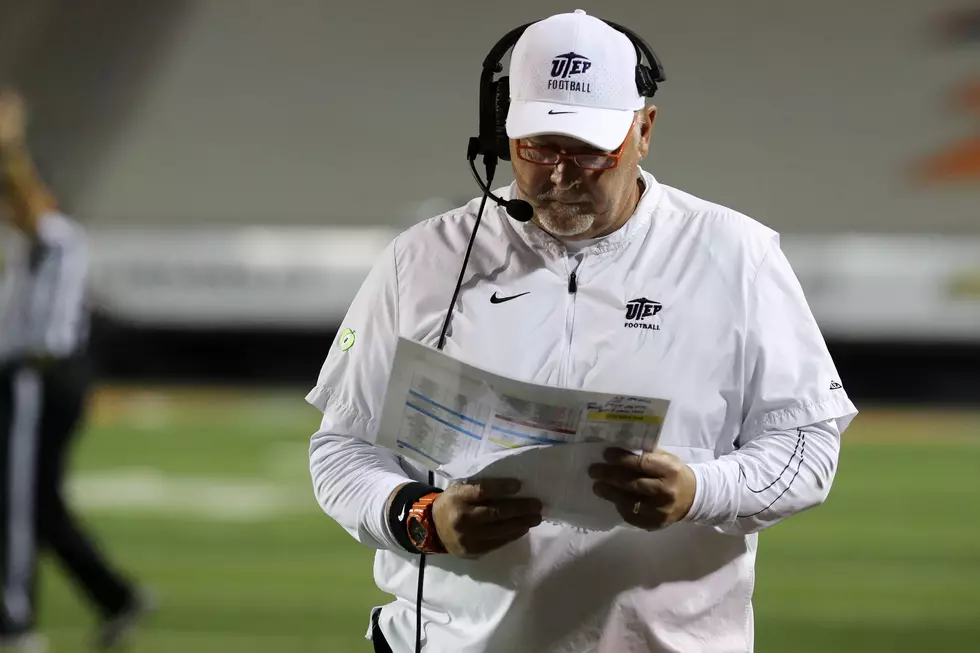 Transfer Portal Will Tell Us A Lot About 2023 UTEP Football
Ruben R Ramirez
Now that the Miners have officially been eliminated from a postseason bowl appearance, the 2022 football season is over for Dana Dimel and his team. The UTEP coaching staff will shift their attention to recruiting their 2023 class, which officially begins December 21st with early signing. While Coach Dimel restocks his roster for next season, the bigger question will be how many players on the current roster will enter the transfer portal.
According to 247 Sports, safety Justin Prince and cornerback Verenzo Holmes both have entered the portal. Prince was a three-year starter who was named Honorable Mention All Conference USA in 2020. However, he was suspended after three games this season and he never returned to the team. Prince came to the Miners from Long Beach City Community College and he was an original signee of Coach Dimel. Meanwhile, Holmes played sparingly over the last two seasons. He began his college career at Ball State before he transferred to Northwest Mississippi Community College.
Last year, a total of nine UTEP players entered the portal, highlighted by star receiver Jacob Cowing who left for Arizona. The biggest portal acquisition for the Miners was former Louisiana safety Kobe Hylton, who had a terrific season. Tyrin Smith also entered the portal, but he pulled his name out and ended up being UTEP's leading receiver with 1,039 receiving yards and seven touchdowns.
A total of 23 players were honored for senior day, including quarterback Calvin Brownholtz, running back Ronald Awatt, tight end Trent Thompson, fullback James Tupou, defensive end Jadrian Taylor, defensive tackle Kelton Moss, linebacker Cal Wallerstedt, defensive back Dennis Barnes, safety Ty'Reke James, and kicker Gavin Baechle. Over the next week, UTEP will hold exit meetings for each member of their football team. Now, the transfer portal will be the main focus as Miner fans anxiously wait to see what their 2023 roster will look like.
UTEP Football Could Not Keep Up with UTSA at Sun Bowl
The nationally ranked UTSA Roadrunners started fast and never allowed UTEP to get close. The Miners lost the game at the Sun Bowl 44-23 to drop their second straight contest and fall to 6-3 on the season.
More From Fox Sports 1510