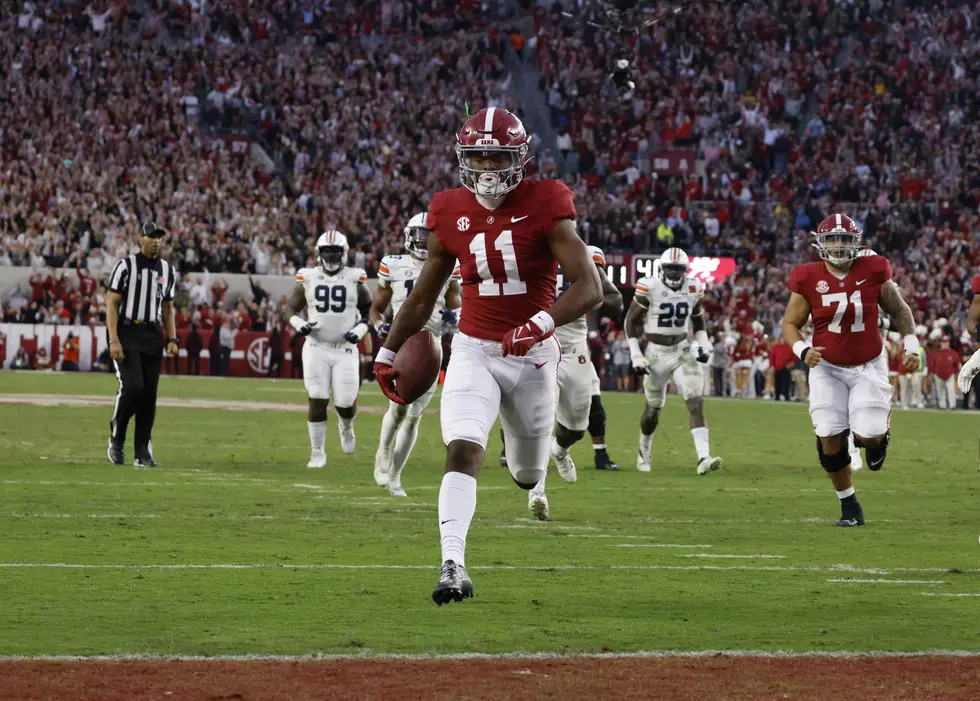 Alabama Sees Second Wide Receiver Enter Transfer Portal
Crimson Tide Photos / UA Athletics
The Alabama Crimson Tide wrapped up its regular season by blowing out Auburn at home on Saturday. The Tide awaits its fate for the post-season but its highly unlikely to make the College Football Playoff after being ranked No. 6 in the latest College Football Poll. 
Alabama players and coaches are now in a period of transition. Crimson Tide junior wide receiver Traeshon Holden took to his Twitter account to announce he's entering the transfer portal.
Holden was a former 4-star prospect out of California in the 2020 recruiting class. He joined the Tide with other receivers Thaiu Jones-Bell and Javon Baker.
Holden appeared in 29 games across the last three seasons playing receiver and on special teams. He featured in the 2022 offense but was never able to fully cement himself as a primary target for quarterbacks Bryce Young and Mac Jones.
He hauled in 46 receptions for 570 yards and seven touchdowns during his time in Tuscaloosa with 2022 being his most productive season, finding himself in the endzone six times as a junior.
His best game as an Alabama player came in the 2022 season opener against Utah State. Holden snagged five passes for 70 yards and two touchdowns.
Holden is the second receiver to transfer in this offseason and the sixth Alabama player to enter the portal following Christian Leary, Jack Martin, Trey Sanders, Khyree Jackson and Damieon George.  
Alabama vs Auburn 2022
Alabama vs Austin Peay
The Alabama Crimson Tide defeated the Austin Peay Governors by a score of 34-0 on Saturday November 19, 2022.
More From Fox Sports 1510