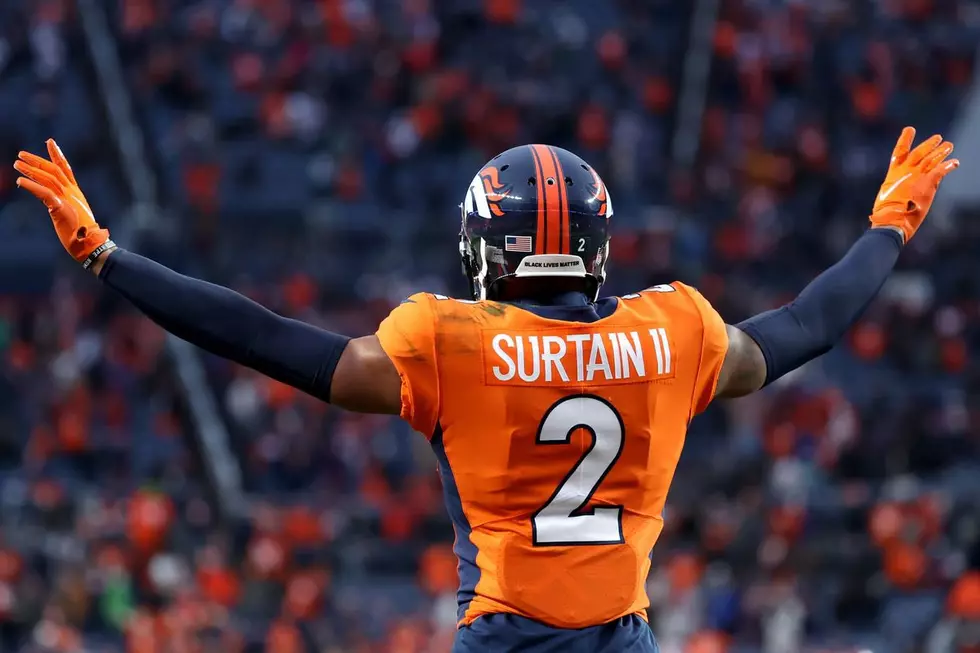 Patrick Surtain II has Established Himself as One of the NFL's Top Cornerbacks
Photo Courtesy of DailyBroncos via Twitter.
Patrick Surtain II put together a stellar rookie campaign after the Denver Broncos took him with the ninth overall pick in the 2021 NFL Draft and in year two, he is establishing himself as one of the best cornerbacks in the game today.
The former Alabama All-American showed the country on Sunday night why he belongs among the league's elite defensive backs. He was targeted six times against the San Francisco 49ers and did not allow a single reception. It was tied for the most targets without a reception allowed in a game since 2021.
"[He's] always the same," said Broncos safety Kareem Jackson. "Work, study, games, same approach, he's like a 10-year vet in that 22-year-old body. Patient, calm, no matter what.''
He was the top-rated cornerback coming out of American Heritage high school in Florida, he was the best cornerback in the country coming out of Alabama and the second-year pro is trending towards doing the same in the NFL.
The son of former Miami Dolphins and Kansas City Chiefs cornerback Patrick Surtain, the younger Surtain was born to play the position. He fits the mold of what you would want a cornerback to look like if constructed in a lab. At 6-foot-2 and 202 pounds, Surtain has the size, length and physicality to match up with any wide receiver. Not to mention he runs a 4.4 in the 40-yard dash.
Surtain matched up with DK Metcalf in the Broncos week one matchup against the Seattle Seahawks and limited the All-Pro wide receiver to just 36 receiving yards.
Broncos Hall of Fame cornerback Champ Bailey has raved about Surtain since he arrived in Denver.
"The technique, the patience, the anticipation,'' Bailey said. "He moves fast, but he's never in a hurry... and his combination of size – no matter what any receiver tells you, that size has got to be a little intimidating – the speed, the patience, an obvious head for the game. You don't see that in somebody that young.
"He's doing things now, in his approach, with his technique, I really didn't do until my fourth or fifth year. He will play as long and be as good as health allows him to be.''
Every Alabama alum who scored a Touchdown in Week 2 of the 2022 NFL season
A photo of every former Alabama football player who scored a touchdown in Week 2 of the 2022 NFL season.
More From Fox Sports 1510