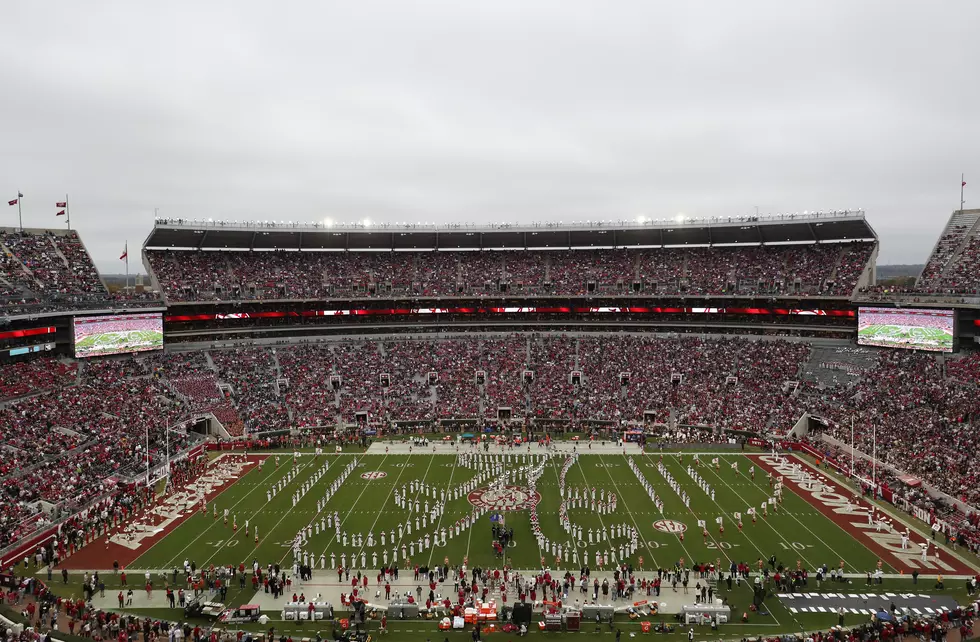 Alabama Announces Date For 2023 Spring Game
Crimson Tide Photos / UA Athletics
The Alabama Crimson Tide are quickly moving on from the 2022 season that ended with a 45-20 victory over the Kansas State Wildcats. The Tide has already made its plans for spring practice, culminating in the annual A-Day Spring Game.
The Alabama Crimson Tide A-Day Spring Football Game will be played on Saturday, April 22 according to a press release from the Alabama athletics department.
The 2023 A-Day Game will be highly entertaining considering what the Tide will have to replace in this offseason. The scrimmage will be a good look at life without Bryce Young, Will Anderson, Jordan Battle and more.
Who will play quarterback for the Crimson Tide? Will Jalen MIlroe or Ty Simpson take the reigns as the starter or will Eli Holstein or Dylan Lonergan take the team by storm as early enrollees?
Will Nick Saban be breaking in a new offensive or defensive coordinator? If so, A-Day's intrigue increases even further.
The scrimmage will serve as the Tide's 15th practice in the spring season and is free admission and first come, first serve for all fans.
Get the 2023 season started on the right foot by coming to Bryant-Denny Stadium and celebrating the start of Saban's 17th season with the Alabama faithful.
Crimson Tide Class of 2023 Commits
A look at all Alabama commits from the class of 2023.
Alabama vs Auburn 2022
More From Fox Sports 1510