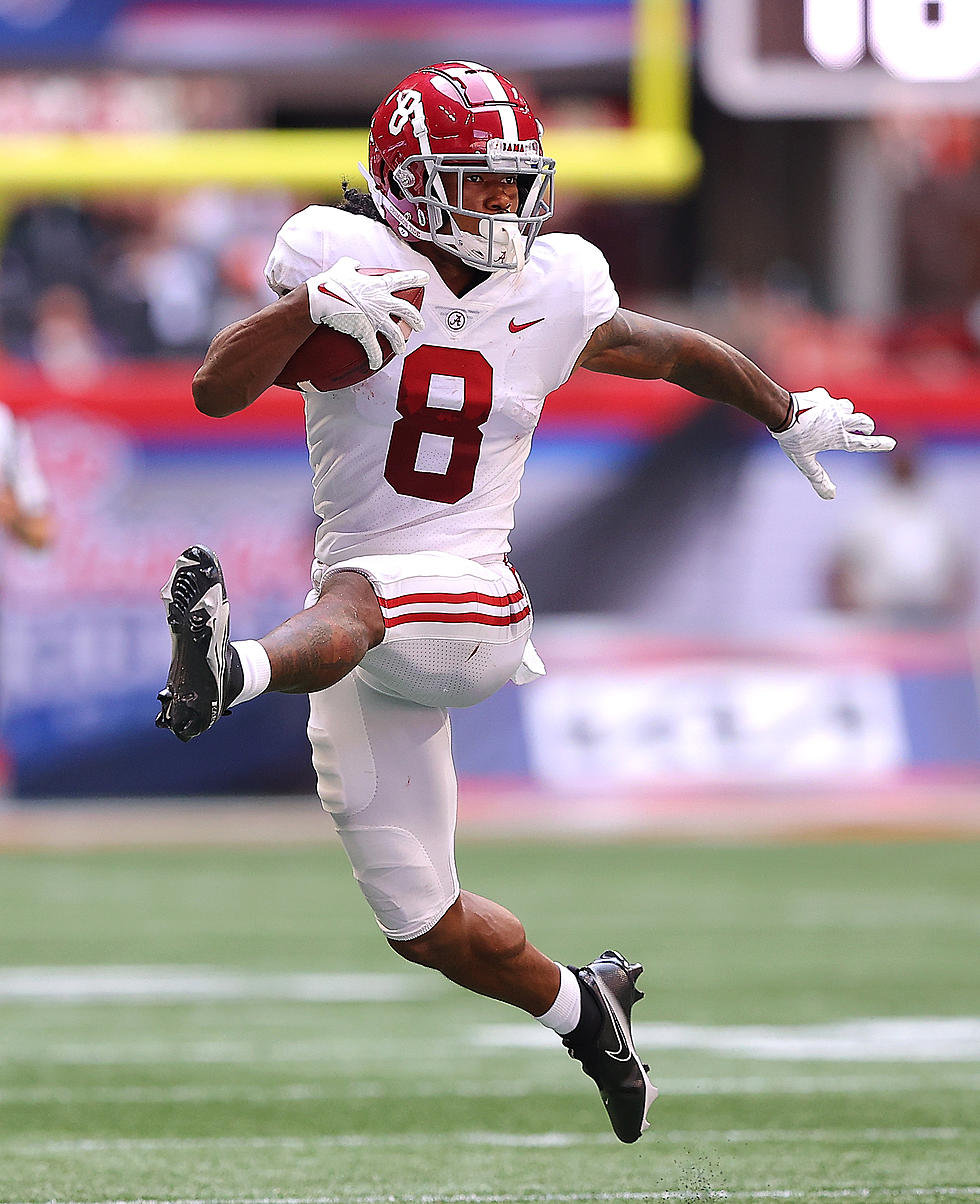 Houston Texans Expect Big Things From John Metchie
Getty Images
HOUSTON-- Former University of Alabama wide receiver John Metchie III is expected to play a major role for the Houston Texans this upcoming season. Texans head coach Pep Hamilton believes that Metchie's versatility and skillset at his position will allow him to transition easily and make an impact on his new team once he is able to return.
Metchie was selected by the Houston Texans with the 44th overall pick in the 2022 NFL Draft after the Texans traded up in order to acquire the Alabama star. Metchie was originally projected to be selected in the first round, so when the Texans saw an opportunity to draft him, they took it.
Metchie's draft stock fell exclusively because of the injury that he suffered during the 2022 SEC Championship game that saw him tearing his ACL. ACL injuries have been known to ruin the careers of players, but thanks to modern medicine and a higher success rate on surgeries, many players are now able to come back and have long careers.
The Houston Texans are still being cautious with Metchie regardless. He has not participated in any full speed activities up to this point in the offseason, but he believes that he can return to the field around the time training camp is prepared to begin.
This caution with Metchie's injury comes as no surprise because the Houston Texans are currently in the process of rebuilding their team and franchise as a whole. Because of this, they want to ensure that the high end talent that they draft is able to stay healthy and have long careers as the franchise continues to build.
In a locker room where there has been a lot of issues surrounding the Deshaun Watson cases, the high level of character Metchie brings could serve as a major building block to creating a new culture in the post-Watson era in Houston.
Metchie has shown positive progress towards his return from injury, however the Texans staff plan to implement him into their offense the first chance that he is available to play.
Lies Auburn Fans Tell Themselves About Bama Football
The Anti- Alabama Team
Alabama has lost 23 games while Nick Saban has been in charge. These athletes were pivotal in helping to secure a rare victory for their teams.
More From Fox Sports 1510