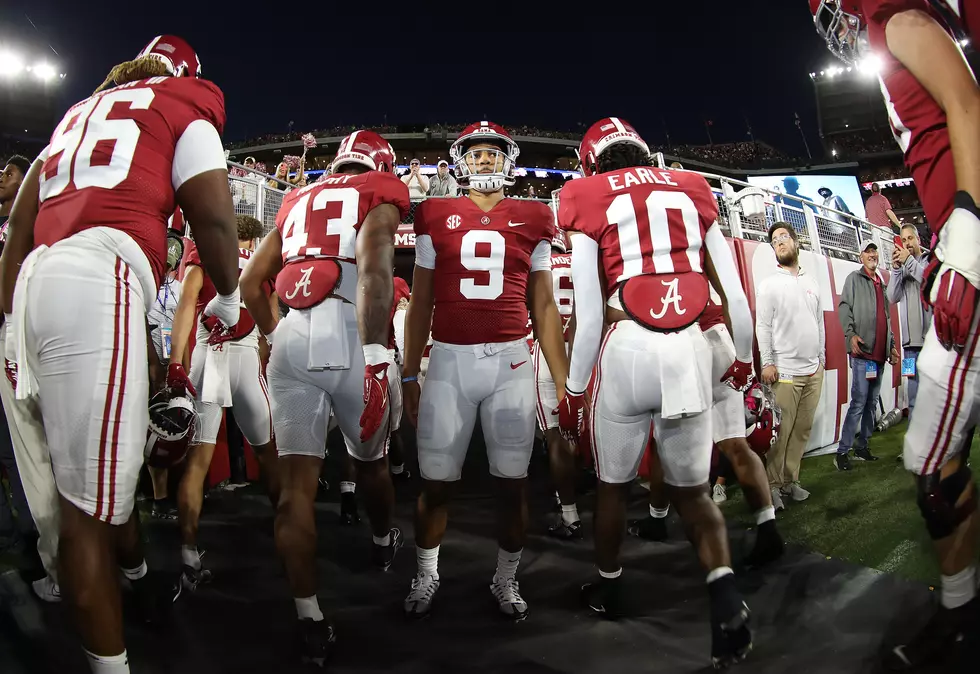 Alabama Football Dominates Television Ratings
Crimson Tide Photos / UA Athletics
Alabama football is dominating television screens across the nation.
Seven of the top 10 most-watched college football games this season have had an SEC team playing. Four of those were Alabama football games.
Alabama vs. Tennessee topped the list with 11.557 million viewers last weekend. The Tide's second game of the season against Texas was a close No. 2 which recorded 10.595 million.
Alabama vs. Texas A&M made the list at No. 5 with 7.145 million viewers and Alabama vs. Arkansas the week prior landed at No. 8 with 5.828 million.
According to CBS Sports PR, the Alabama vs. Tennessee game audience peaked at 16.918 million viewers and was also the most-watched matchup between the two on record.
Other SEC games to make the list were Florida State vs. LSU which came in at No. 4 with 7.554 million, Oregon vs. Georgia was No. 7 with 6.199 million, and Florida vs. Tennessee ranked at No. 9 with 5.571 million.
No. 6 Alabama Crimson Tide takes on No. 24 Mississippi State Bulldogs on Saturday, October 22, 2022, at 6 p.m. CT. Coverage will be on Tide 100.9 and 95.3 The Bear.
Alabama vs Tennessee Week 7 2022
More From Fox Sports 1510