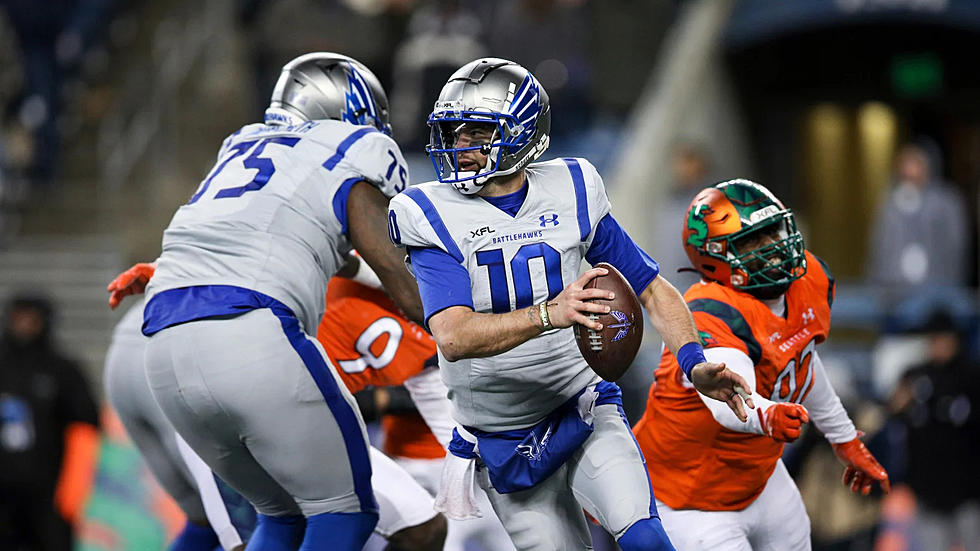 AJ McCarron Faces First XFL Loss
Photo courtesy of XFL.com
Former Alabama quarterback AJ McCarron has been making a name for himself since debuting as a starter for the XFL's St. Louis BattleHawks. The first two weeks of the league's reboot saw McCarron giving emotional interviews after leading the BattleHawks to two comeback wins to start the season 2-0.
McCarron attempted to lead his team through another comeback to go 3-0, but was unfortunately sacked on a crucial fourth down conversion attempt. The BattleHawks fell to the D.C. Defenders 34-28.
Despite the loss, McCarron put on a show, throwing for 4 touchdown passes and 26 completions while tallying 262 yards. The BattleHawks trailed 14-0 early in the game, but were able to tie things up going into halftime. Turnovers ultimately lost the game for St. Louis, with McCarron throwing two interceptions, one of them resulting in a pick-six. Running back, Mataeo Durrant, also fumbled the ball at the opposing 4-yard line, preventing what could have been a game-saving touchdown for the BattleHawks.
After putting the team within one score in the final minutes of the game, McCarron attempted a fourth-and-15 instead of an onside kick, in hopes of retaining possession of the ball. McCarron was sacked by outside linebacker, Davin Bellamy, which led to a brawl taking place on the field, resulting in the ejection of three players from both teams.
McCarron and the BattleHawks will play their first home game on March 12, with hopes of continuing their winning season.
Alabama falls to Texas A&M in College Station to Close Regular Season
Sights and scenes from Alabama's loss against Texas A&M
Alabama Men's Basketball's 2023 Recruiting Class
Pictures of Alabama Men's Basketball's 2023 Recruiting Class. Alabama's 2023 class is ranked 12th in the nation.
Alabama vs Auburn 3-1-2023
Alabama knocked off Auburn 90-85 in overtime in Coleman Coliseum to secure the 2023 SEC Regular Season Championship.
More From Fox Sports 1510