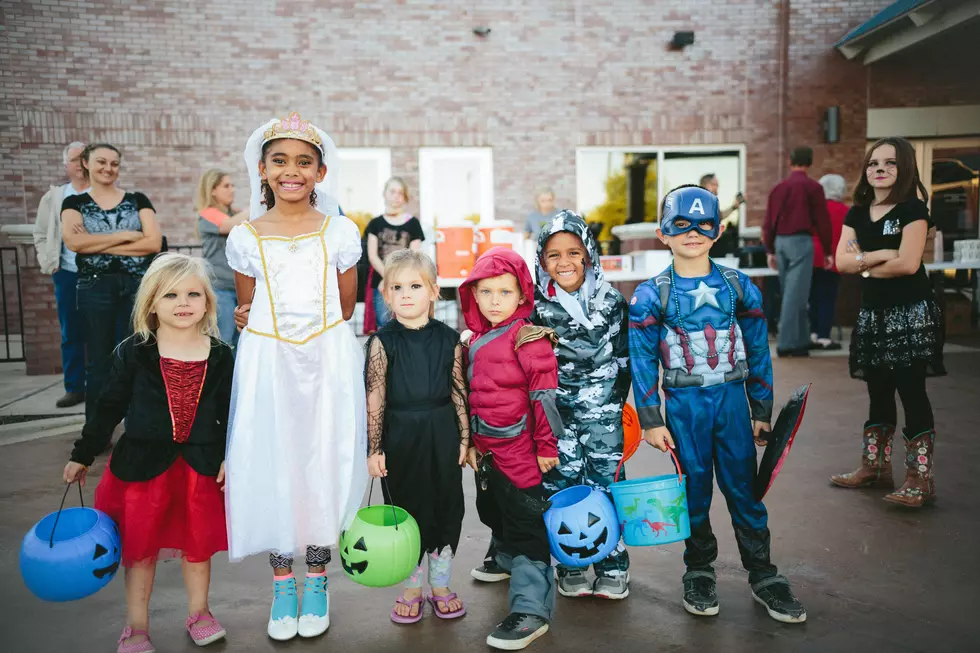 8 Safe And Fun Spots To Take Your Little Ones Trick Or Treating This Halloween In Odessa!
Photo by Conner Baker on Unsplash
Today we are officially 1 week away from Halloween! Have you made your trick-or-treat plans yet? Since Halloween falls on a Monday, most of the festivities will be taking place this week and over the weekend. We've got you covered if you are looking for some safe, family fun for your little trick-or-treaters. Here are several trunk or treats, Halloween fun, and candy-collecting options for the whole family!
HALLOWEEN FESTIVITIES IN ODESSA FOR 2022:
*3rd annual Small World Learning Center Trunk or Treat- Friday, October 28th from 5:30-7 pm Come out for lots of candy, games & food at 1400 E. 7th st.
*2nd annual Trunk or Treat presented by The Real Estate Group-Friday, October 28th from 6-8 pm, 865 Tower Dr.
*OC TECHS Trunk or Treat-Friday, October 28th, 6 pm to 9 pm candy, games, haunted house, food trucks, and more in the Odessa College south parking lot!
*JPS Realty Group Trick or Treat-Friday, October 28th, 6 pm to 8 pm candy, popcorn, photo booth, cotton candy, and prizes for best costume-1167 E. 42nd st.
*FTC Trunk or Treat-Saturday October 29th, 11 am to 2 pm free family fun for the community! Twin Peaks Odessa, 5001 E. 42nd st.
*Halloween in the Park presented by The Ector County Library-Saturday October 29th, 4 pm to 7 pm Noel Heritage Plaza, 301 W 5th st.
*Malloween at the Music City Mall- Saturday, October 29th 4 pm to 7 pm, merchants will be handing out free candy! Inside the MCM, 4101 E. 42nd st.
*Treats on the Streets-Monday, October 31st from 4 pm to 7 pm-downtown businesses create a safe way to trick or treat with your family, lots of candy, great prizes, like hoverboards, a tv, gift cards, and more! Downtown Odessa Inc. 119 W. 4th st.
Texas House For Sale Has 'Beetlejuice' Vibes- Also A Recording Studio
If you are looking for a home that is a sea of black, white and glass- this Arlington home is for you. Maybe it's because it's currently Spooky Week, but this house is giving me major Tim Burton-esque aesthetic vibes
More From Fox Sports 1510