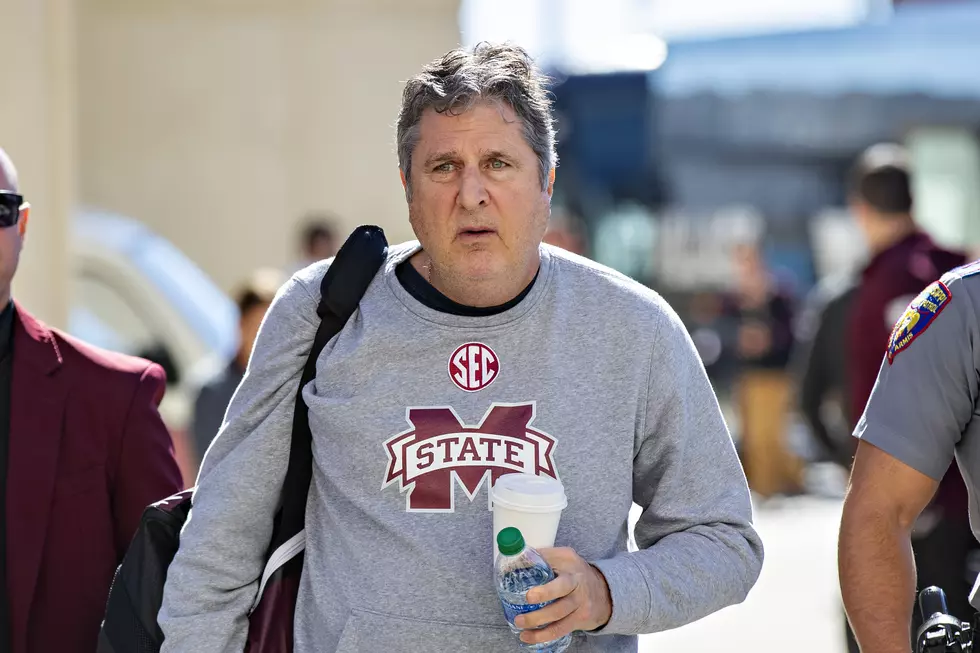 Mike Leach Blames Loss on Alabama Jerseys
Getty Images
Halloween came early for the Mississippi State Bulldogs, head coach Mike Leach said an Alabama jersey is sure to scare them!
During his post-game interview after the 30-6 loss Saturday night, Leach was asked what Alabama does that gives his team some trouble. To this he said,
"You wanna scare some of the guys on our team? Put an Alabama jersey on. It'll scare the hell out of em."
Leach thought his team was so intimidated by the Tide, that their red jerseys set them off track.
In his interview, he continuously stated that he thought Mississippi State played worse because of the Alabama jerseys. According to Leach, the Bulldogs used their hands less and let Alabama shove them around in the game.
He went on to break down the game by halves, saying the first 30 minutes his team was so scared they were playing Alabama that they lost track of the first part of the game. Then the second half was spent trying to win a game they were already behind in but in the end, it wasn't enough.
Then Leach's interview took a turn down the evolution route. He stated that if he doesn't get his players right soon that their future generations will not have any hands due to lack of use.
The rest of the interview consisted of more talk of Mississippi State players having no hands in the future but how they are great guys.
To watch the full interview, follow the link down below:
Alabama vs Mississippi State 2022
Alabama vs Tennessee Week 7 2022
More From Fox Sports 1510