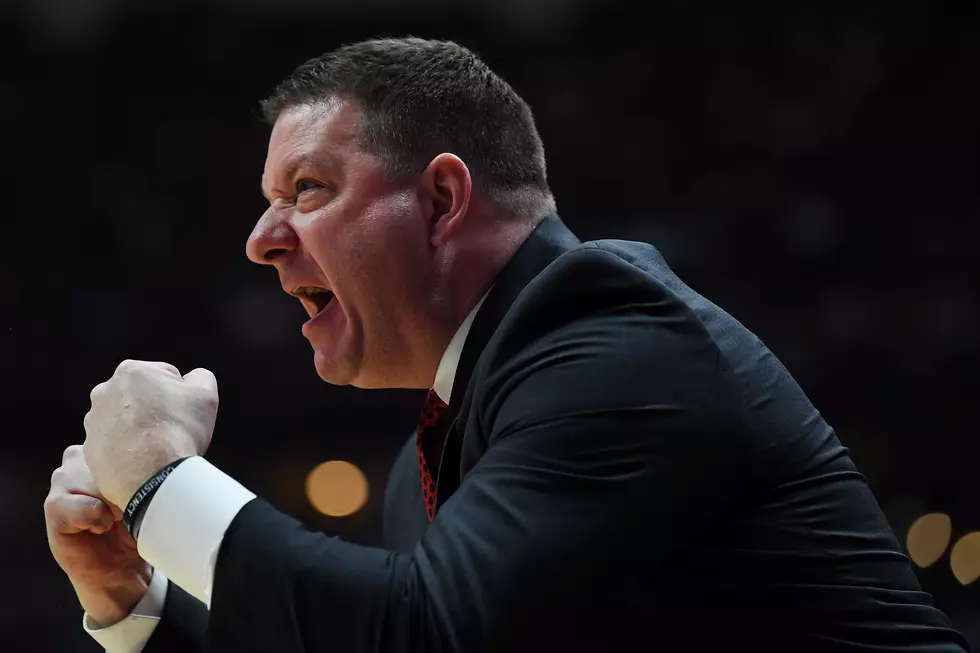 Will Chris Beard Dress in a Football Uniform to Rally the Students Against Iowa State?
Harry How, Getty Images
Chris Beard has promised the fans in Lubbock a free party on Broadway if the Red Raiders go undefeated at home this season. The biggest test left -- or at least the best team left -- on the home schedule is coming to Lubbock this weekend.
Iowa State is walking into a Homecoming environment against a team, and fanbase, that went through a frustrating loss last weekend against an undefeated Baylor.
Can Chris Beard rally the troops and get a big contingent of students to the game by wearing a football uniform, complete with pads and a helmet? This is not an idea I came up with, but rather a real-life occurrence from the Troy basketball coach Scott Cross, who got in the full getup before Troy's matchup against South Alabama, which they won.
Here is Cross delivering a promo before the game:
Cross then doubled down and actually wore the shoulder pads, jersey, helmet, gloves, and arm bands to the game.
Then, Cross jumped into the stands with the students:
Do you want to see Chris Beard in a full uniform prior to the homecoming matchup against the Cyclones? Would he be able to stay off the field? Beard is a pretty intense guy and he might find himself in the middle of some tackling drills, or in on a 3rd and short play.
Better yet, after the weekend Kirby Hocutt had, can the AD still play linebacker?
More From Fox Sports 1510