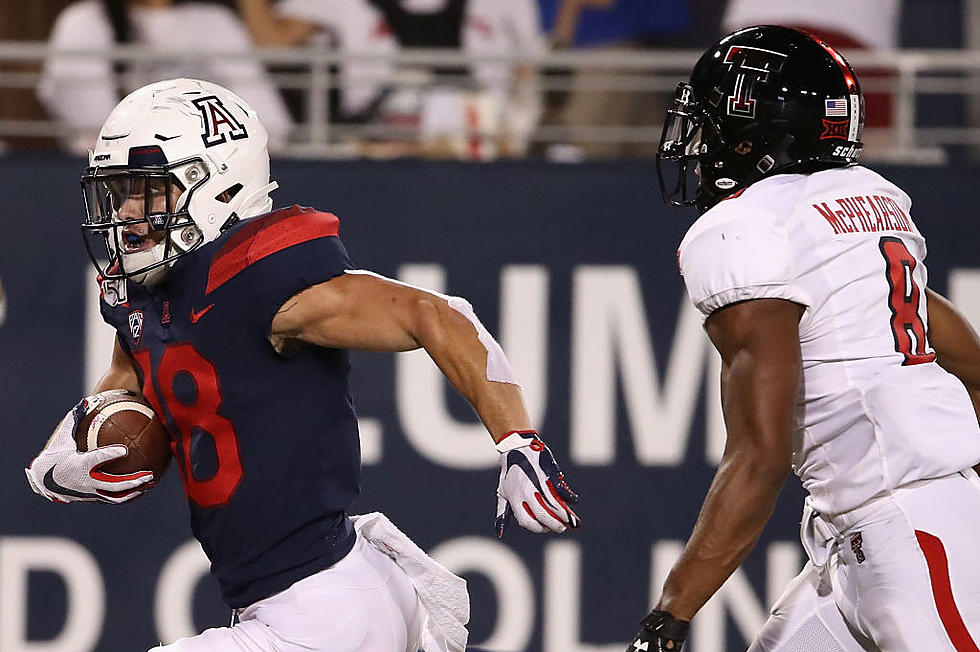 Texas Tech vs Arizona — Grades From The Rob Breaux Show
(Photo by Christian Petersen/Getty Images)
Texas Tech suffered the first loss of their season on Saturday and the Texas Tech Fan base went into a little bit of meltdown mode on social media. It's always a good thing to remember that social media isn't real life.
The Rob Breaux Show with Karson Robinson is here to give you the reality of the Texas Tech football program.
You can listen to the whole game recap here:
Offense:
The bullet points are pretty simple. The offense was bad. To only muster 14 points is a problem and the offensive line, quarterback and receivers combined to make Coach Yost's play-calling seem atrocious. It's hard to figure out where the real problems are coming from. Grade? I don't know, do they still give incompletes in school?
Defense:
The defense was really good on Saturday until it wasn't. Take away the one long run from Khalil Tate and the 4th quarter and the Red Raiders are back in the game. Too bad it doesn't work like that. Still, given they forced three turnovers and kept Arizona at 13 points heading into the 4th Q I'd say that the defense was good enough to earn a B.
Special teams:
Until the special teams mess up, they get an A. Austin McNamara has been the best player on the team so far and he averaged 45 yards per punt on Saturday.
Give your votes here on what you think the grades should be:
You can also listen to what Ryan Hyatt had to say about the Texas Tech vs Arizona game:
More From Fox Sports 1510