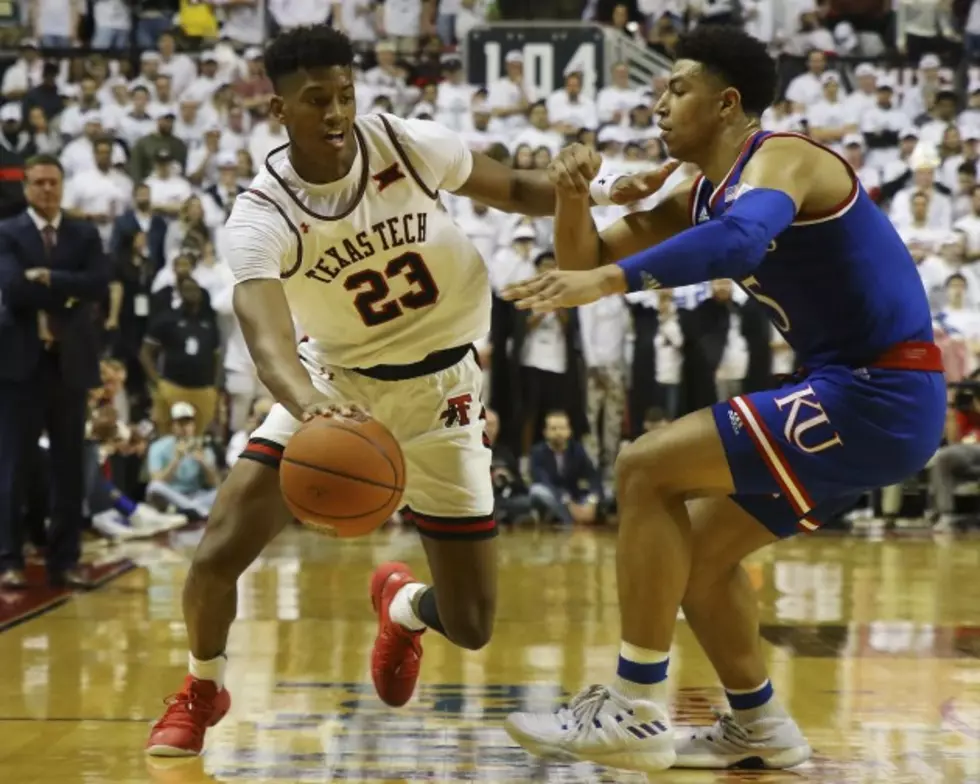 Texas Tech Basketball Stars Receive Invites to Pre-Draft Workouts
Paul Roberts, KKAM.com
Future lottery pick Jarrett Culver, along with teammates Matt Mooney and Tariq Owens, have been in Arizona for the last several weeks preparing for the NBA draft.
They will now start going to workouts where NBA scouts can get a better idea how they translate to the NBA.
Culver is one of the 66 athletes who will participate in the official NBA Combine, along with five other Big 12 players. The combine runs from May 14th-19th, 2019, coinciding with the Draft Lottery on May 14th.
Zhaire Smith, meanwhile, continued his rise to the top 20 of the 2018 draft by having the third tallest vertical and the second fast three quarter sprint.
Matt Mooney will also go to a pre-draft workout for the Utah Jazz. The team could target the former Texas Tech player in the second round.
Mooney might seem like a long shot to play in the NBA, but his NCAA Tournament success, defense and perimeter shooting might make him a pretty attractive option for a late pick. Mooney is also a low-risk prospect because of his character and style.
After the draft lottery on May 14th and in the ensuing weeks, the individual workouts will ramp up, with Mooney, Culver and Tariq Owens likely traveling all over to try and impress NBA scouts and front offices.
More From Fox Sports 1510