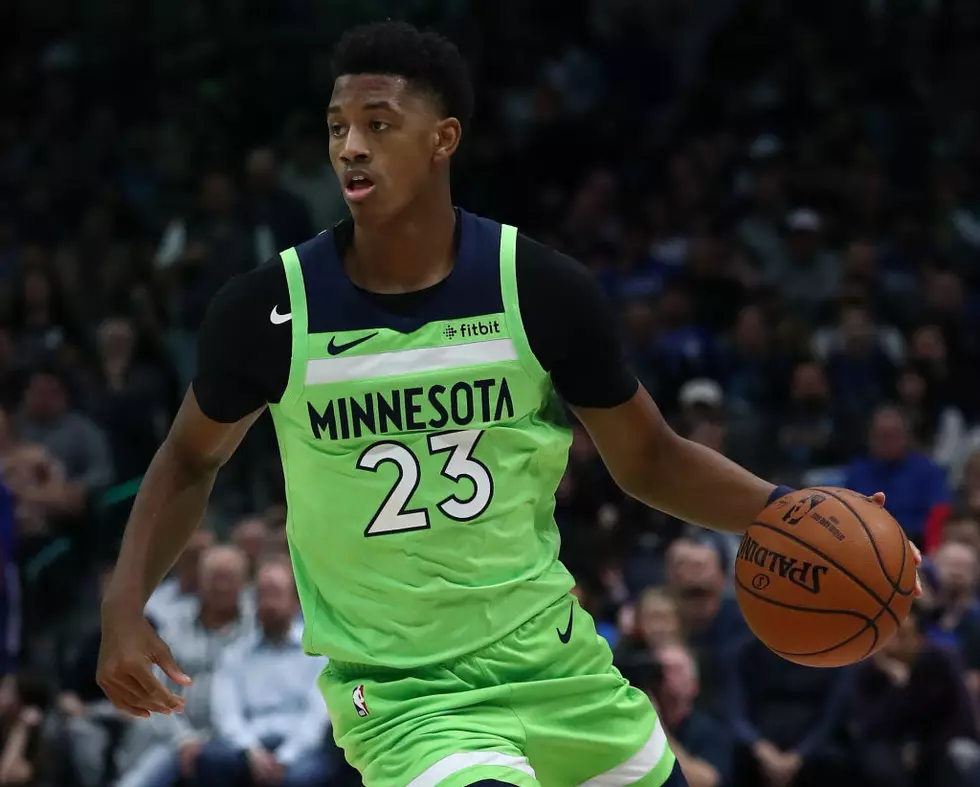 Jarrett Culver Posterizes All Five Trail Blazers on the Court
Ronald Martinez/Getty Images
Jarrett Culver has been struggling in Minnesota after a pretty hot start to his rookie season. He's been in and out of the starting five, and has been pretty awful from the field, shooting 37 percent from the field and 12 percent from behind the arc in his last 10 games.
In his most recent game against the Blazers, he only tallied two points, but it was a hell of a way to get two points.
Culver got the ball at outside the arc made a shimmy move, then bolted to the hoop with two Blazers in his face and the other three within spitting distance.
Hopefully, Culver shakes out of his slump with the help of plays like this and starts playing with more confidence.
It's not just Culver struggling in the Timberwolves last 10 games. The team as a whole has been on the fritz and have lost 10 straight because of it.
They'll get a chance to up off of the mat against the worst team in the NBA, the Golden State Warriors, on Monday, December 23rd.
More From Fox Sports 1510