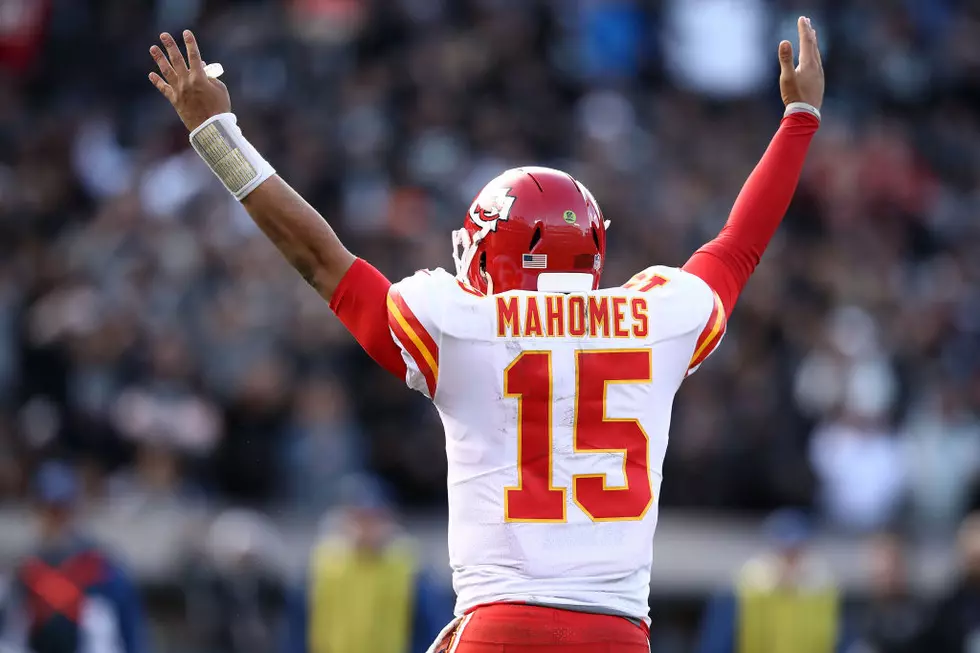 Patrick Mahomes Remembers that the Bears Traded Up For Mitch Trubisky
(Photo by Ezra Shaw/Getty Images)
Great players in sports always have one thing in common. It's not that they all have a freakish level of talent or that they all have relentless dedication. It's not that they worked harder or ate better or anything physical. Nope. The one thing that all elite players do like nobody else is holding grudges.
That's right. Michael Jordan. Tom Brady. Nolan Ryan. Brett Favre.
The stories are endless for Michael Jordan, by the end of his career he'd just make up stories to get mad about so he could motivate himself to get to the next level. Tom Brady remembers that all 32 teams passed him up at least 5 times before the Patriots drafted him.
Now, we are seeing Patrick Mahomes exhibit the same petty tendencies he'll need to get to the Hall of Fame.
Back in 2017, the Chicago Bears need a quarterback. They traded up in the draft, using multiple picks to move up one slot, to get Mitchell Trubisky.
8 picks later the reigning NFL MVP was drafted and he remembers how bad the Bears messed up.
Fast forward to Sunday Night Football and we can see Mahomes torching the very same Bears and counting out on his hands his draft pick to let everyone know how badly the Bears screwed up by not taking him.
Mahomes and the Chiefs move to 11-4 after the 26-3 win and Patrick would throw for more than 250 yards and two touchdowns. Trubisky would throw for less than 150 and zero touchdowns.  I think the Chiefs are happy the Bears passed on Mahomes.
More From Fox Sports 1510