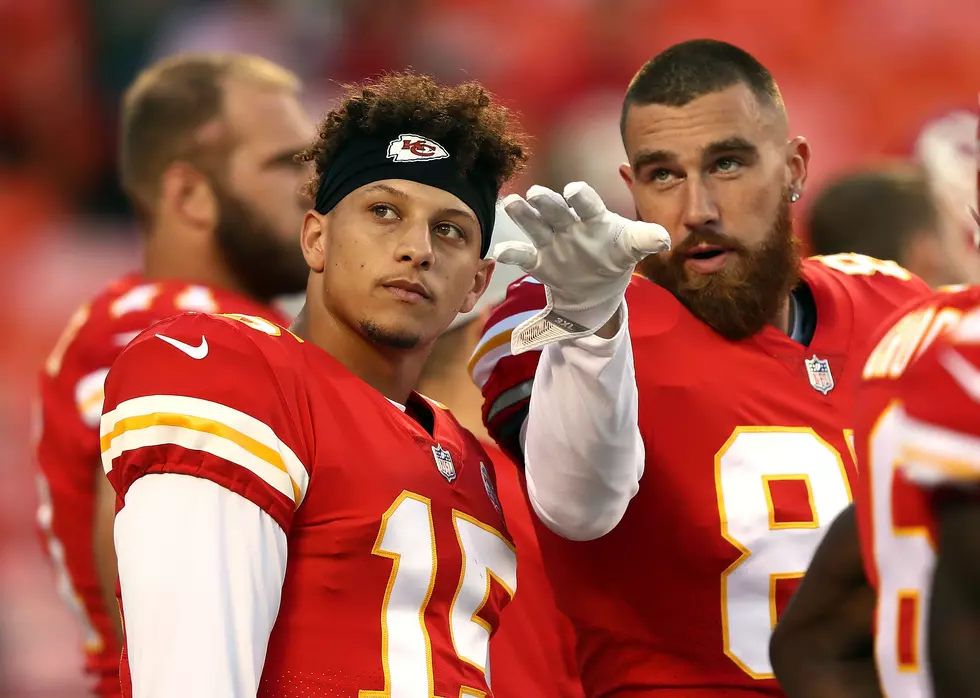 Patrick Mahomes is a Pro Bowl Quarterback
Getty Images
Patrick Mahomes is the Pro Bowl starter for the AFC in his first season as a starting quarterback in the NFL. As of today Mahomes has 45 touchdowns and 4,827 yards passing. His two favorite targets were also named to the Pro Bowl in Travis Kelce and Tyreek Hill. The Chiefs had six named to the Pro Bowl in total, the only team with more was Anthony Lynn's Los Angeles Chargers who had seven.
Mahomes got the shout out from his Alma Mater:
The second-year phenom is one of six quarterbacks on the roster for the Pro Bowl joining Tom Brady, Philip Rivers, Drew Brees, Aaron Rodgers, and Jared Goff.
Fellow Red Raider Jakeem Grant was well on his way to making the Pro Bowl as a return man but had his season cut short due to injury. He'll be back next season though.
Patrick Mahomes takes on Baker Mayfield in Lubbock, Texas
Texas Tech vs Texas -- 2016
More From Fox Sports 1510