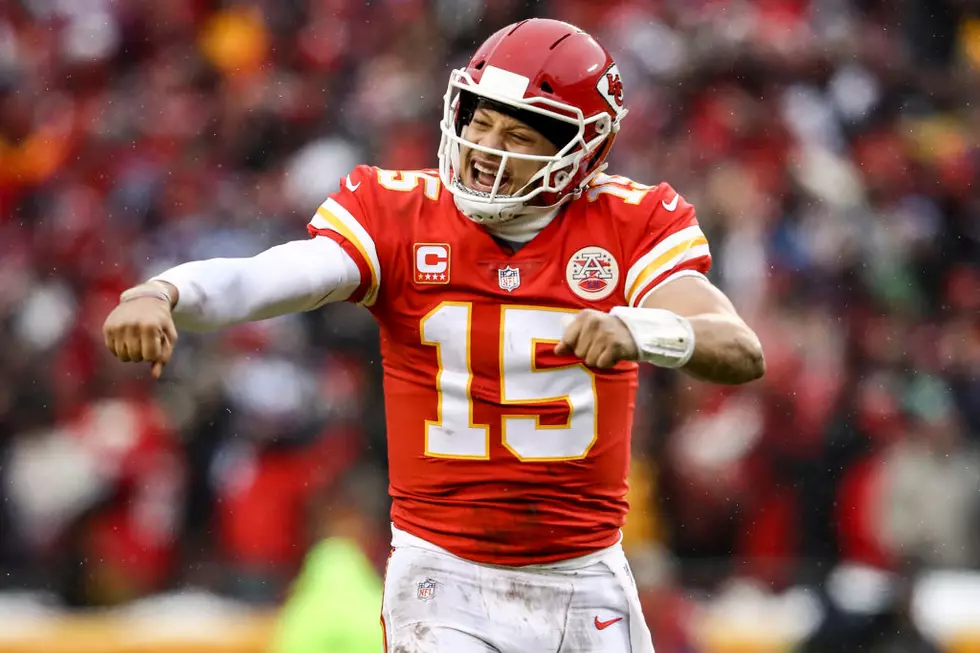 Patrick Mahomes Did Something No Other Big 12 QB Has Ever Done
Getty Images
The Kansas City Chiefs beat the Indianapolis Colts 31-13 in the AFC Divisional round of the NFL Playoffs. Patrick Mahomes threw for 278 yards and ran for a touchdown in the beatdown of the hottest team in the league. The effort puts the Chiefs into the AFC Championship game and just one win away from the Super Bowl.
It was also the first win ever for a Big 12 quarterback in the playoffs. Wait, what?
That can't be true. This guy tweeted it though.
It's important to note here that the Big 12 was originated in 1996, so quarterbacks from before the 1996 season are excluded. For example, Troy Aikman being at OU in the 1980s before he went to UCLA doesn't count.
Both Kliff Kingsbury and Graham Harrell won Super Bowl rings, but neither was involved in the playoff games. Seneca Wallace and Brad Smith both started in playoff wins, just not at quarterback.
So there you have it: Colt McCoy, Vince Young, Sam Bradford, and all the other Big 12 quarterbacks who have come before Patrick Mahomes might have started playoff games, but he's the first to ever win one.
Just another thing in a long list of firsts and records Mahomes has accomplished in his season of starting in the NFL. Maybe next week he'll be the first Big 12 quarterback to ever win an AFC Championship game.
More From Fox Sports 1510