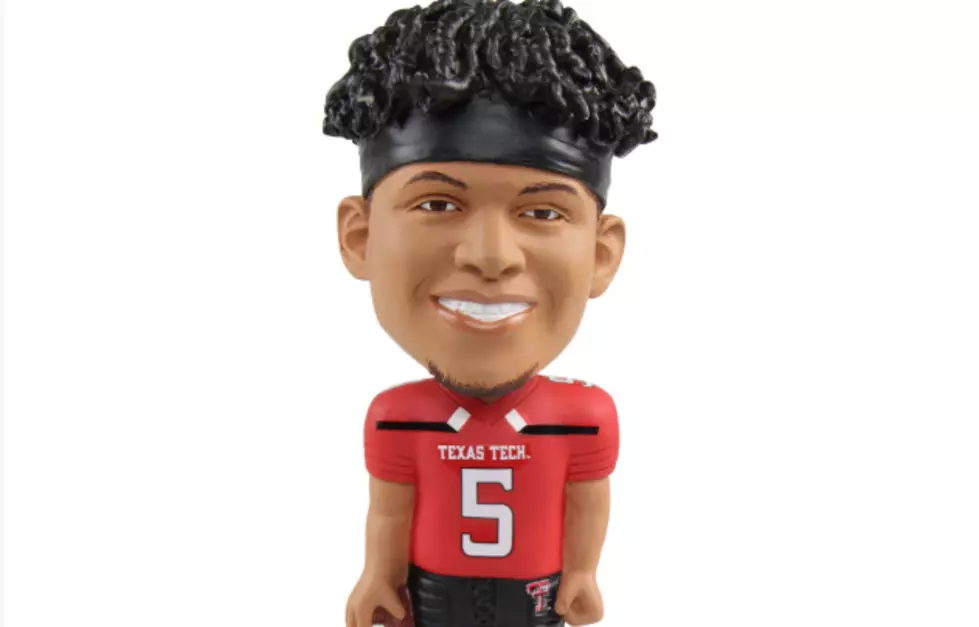 Patrick Mahomes Bobbleheads are Selling like Hot Cakes
National Bobble Head Hall of Fame
Enter your number to get our free mobile app
The Bobblehead Hall of Fame is busy busting out incredible Patrick Mahomes bobbleheads in both Texas Tech gear and Kansas City Chiefs gear. Phil Sklar joined us from the Hall to tell us all about the brand new Knucklehead Mahomes bobblehead and the three foot tall bobblehead that's out now as well.
You can listen to the interview here:
There are several Patrick Mahomes Bobbleheads for sale right now, and all of them are closer to selling out every day so be fast! Especially if you want the 3ft tall Patrick Mahomes Bobblehead in a Texas Tech jersey. Yes, 3 feet tall. It's $850 dollars and the Chiefs clad Mahomes has already sold out.
You can shop for the bobbleheads here ranging from $20 to $850.
More From Fox Sports 1510