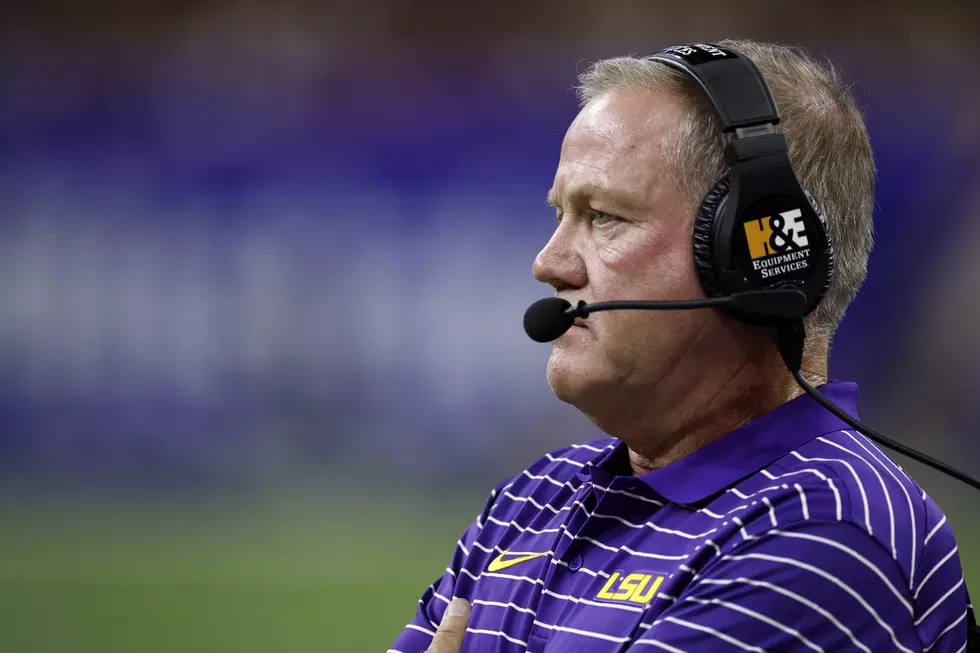 LSU Head Coach Brian Kelly Provides Injury Updates on Key Players
Getty Images
The LSU Tigers are using their bye week to prep for the annual rivalry game against the Alabama Crimson Tide, while also using this time to get healthy.
Tigers head coach Brian Kelly provided injury updates during Wednesday's SEC Teleconference, offering insight into where some of his key starters stand at the moment.
Sophomore Wide Receiver Jack Bech has been rehabbing a back injury and did not play in the Ole Miss game last week, but Kelly said there is no doubt he will be ready for next Saturday.
Sophomore Safety Major Burns is in the game plan for Alabama and will be cleared on Monday for team activities. He has been battling a neck/back injury over the last few weeks.
Kelly said Senior Running Back John Emery Jr. is currently considered day-to-day and is questionable for the game next weekend after not playing in the Ole Miss game.
Kelly will provide another injury update on Monday.
Alabama vs Mississippi State 2022
Hale County verses Sipsey Valley 2022
ACA versus Montevallo - 10/21/22
Sights from ACA and Montevallo's matchup on October 21.
More From Fox Sports 1510