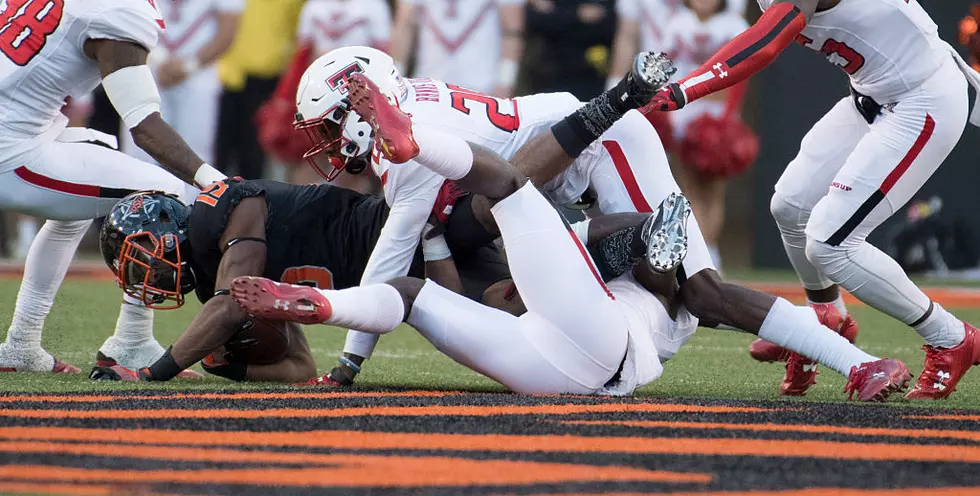 Know Texas Tech's Opponent: Oklahoma State Cowboys
(Photo by J Pat Carter/Getty Images)
Matt Wells knows who Oklahoma State is. He might not have the history with them that previous coaches had, but he knows Chuba Hubbard and Tylan Wallace are two of the best skill position players in the Big 12.
OSU might have the best one-two punch in the Big 12. They might not have the depth that Oklahoma has, but the talent is unquestioned for Mike Gundy's team.
In the Big 12 era, Texas Tech trails the Cowboys 13-10 in the series, though Oklahoma State is 9-1 in the last 10 games.
Last year's victory for Texas Tech was the lone victory in the last decade. Will that carry over to this season's game? Not for Texas Tech.
This is a brand new coaching staff and a roster with a lot of turnover. The Cowboys, however, spent all offseason thinking about the games they lost to unranked teams as opposed to the games they won against ranked opponents.
This week on Ryan Hyatt's Raiderland and The Rob Breaux Show, we interviewed several experts to talk about the game. Catch up here with the interviews and the experts' thoughts.
Don Williams from the Avalanche Journal joined the Raiderland with Ryan Hyatt.
David Collier from KAMC was gobsmacked by Ryan Hyatt's Raiderland.
Ryan Novozinsky from In the Novo joined the Rob Breaux Show with Karson Robinson.
Rob Breaux also joined the Ryan Novozinsky podcast In the Novo.
More From Fox Sports 1510