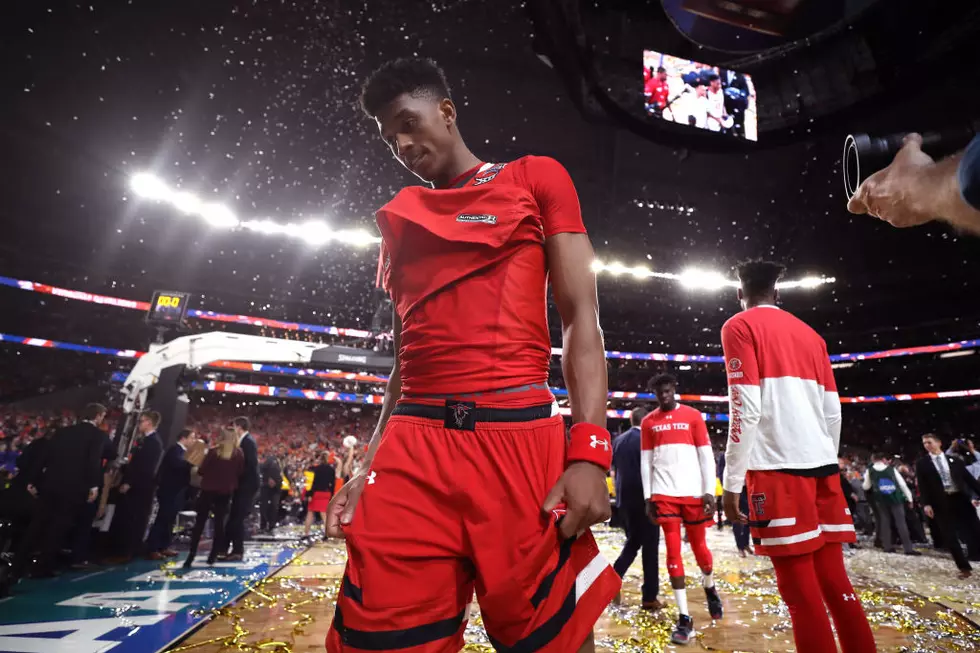 Jarrett Culver Avoids NBA Decision in Aftermath of Championship Loss
Getty Images
Jarrett Culver was the Big 12 player of the year. He's widely regarded as a lottery pick, if not a top-5 NBA prospect, but when asked after Texas Tech's loss to Virginia in the National Championship game Jarrett Culver maintained that the decision has not been made.
"That decision is still to be made. All season I just focused on my team and trying to win the National Championship, so I haven't thought about that any. Now that the season is over, I'll take time with my family and coach and consider my future."
It might be a longshot, but the hometown kid sticking around after Virginia snatched victory from the jaws of defeat. The comeback story, the offensive struggles late in the tournament, being so close to the glorious mountain top. Maybe it's all lining up? Probably not, but it's something we won't know the final answer on tonight.
Whatever Culver decides, he'll go down as one of the greatest Red Raiders to ever put on the scarlet and black.
If he leaves, he'll join Tariq Owens, Matt Mooney, Norense Odiase, Brandone Francis and Andrew Sorrells as players leaving the program. He'll also join Zhaire Smith as back to back Red Raiders to be selected in the top-16 picks of the NBA draft.
For now, we enjoy the greatest Texas Tech Men's basketball season of all-time and soak in the memories of one of the greatest Red Raiders to ever do it, Jarrett Culver.
More From Fox Sports 1510