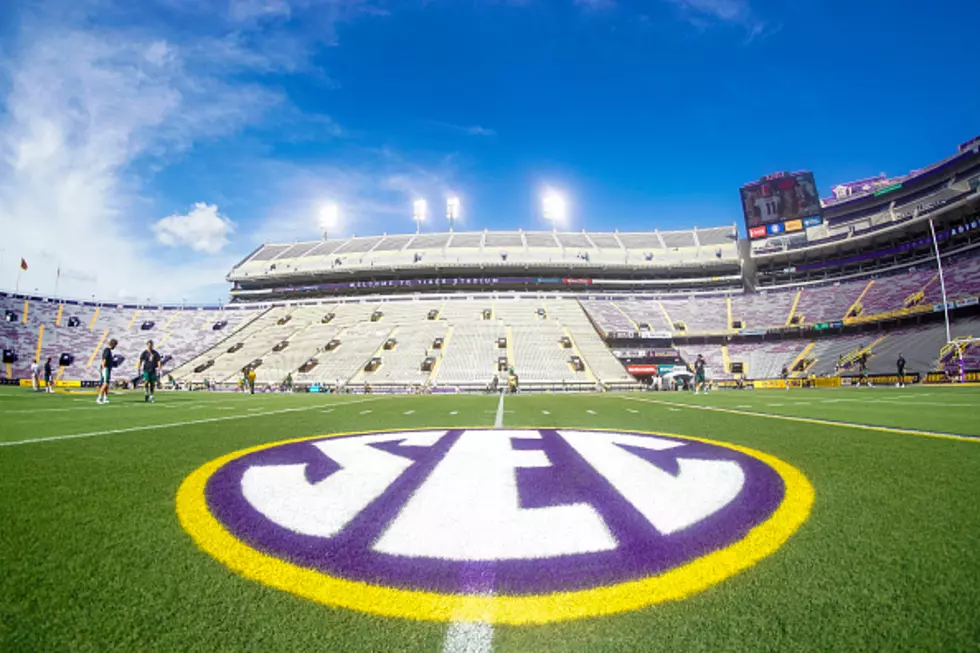 Four Teams Rumored to Join SEC
Icon Sportswire via Getty Images
Last week, it was announced that USC and UCLA will be moving from the Pac-12 to the Big Ten in 2024. Since then, discussions about the future of college football have circled around the sport, specifically about super conferences.
The rumor mill has been rolling, but got bigger on Thursday morning with a report about how the Southeastern Conference was searching to add more teams.
Co-founder and Editor in Chief of SwimSwamNews Braden Keith, reported that Clemson, Virginia, Florida State, and North Carolina are all attempting to join the SEC.
"SOURCE: North Carolina, Florida State, Clemson, and Virginia are all negotiating to join the SEC. ESPN is trying to void their TV deal with the ACC," tweeted Keith.
However, some reporters were quick to shut the rumor down, like NFL and college football reporter for Fan Nation Cole Thompson.
"This is not true according to two different sources. Expansion could be in the works for the future, but there's no conversation going on as of today," tweeted Thompson.
CBS Sports' Barrett Sallee even took to the social media site to make jokes about the rumor.
"SOURCE: I am in negotiations with my forehead for rights to my hairline growing back. I am looking to void my contract with inevitable baldness," tweeted Sallee. "The SEC isn't negotiating with Florida State, Clemson, North Carolina and Virginia. That's silly."
Although this new report does point to not being credible, it shows that creating these power conferences is a real possibility and that they are actively looking into the idea.
Texas and Oklahoma will join an already elite SEC that everyone else is trying to play catch up to. USC and UCLA will join the Big Ten which gets the conference a little closer to that goal. Leagues know this. Commissioners are preparing to be a step ahead.
However for this rumor, it can be put to bed.
I mean, come on now, you cannot take North Carolina without taking Duke. Breaking up the best college basketball rivalry in the history of the sport, and everything that hatred means for the ACC and the state of N.C., is something that shouldn't be messed with.
According to TopDan, the four teams looking for a new home went 1-4 against the SEC this past season. The only team to record a win was Clemson's 30-0 victory against South Carolina. These teams are good in their conference because of who's in it. Leaving the ACC would be a huge disadvantage and give each program a reality check as to why the SEC is the "big dog."
These changes will be happening, but for now, keep a guard up and check the sources.
Nick Saban's Coaching Tree: Where Are They Now?
More From Fox Sports 1510