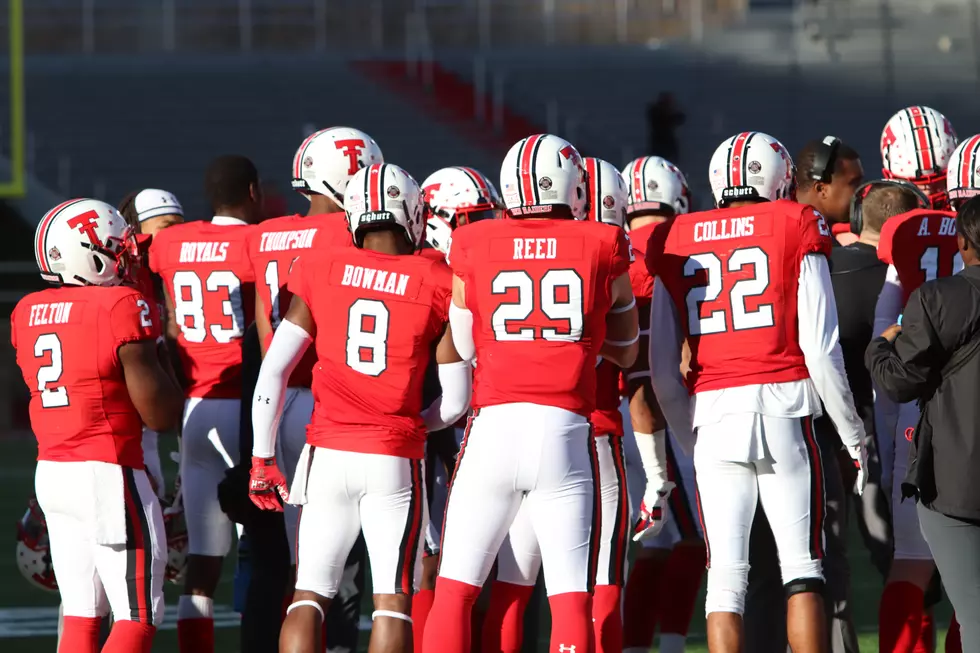 Do You Want to Play Football For Texas Tech?
Topher Covarrubio, 1340TheFan.com
Have you ever seen a play on the field and thought to yourself, "I could have made that play!" Or, maybe you were screaming, "My grandma could have made that catch and she's 92 with osteoporosis, one-eye and only has 8 fingers!"
Well, now here's your chance to back up your talk. Texas Tech is having open tryouts for an opportunity to be a walk-on at Texas Tech.
Now, this isn't singular to Texas Tech. Most every school does a walk-on program looking for kids in unconventional ways. Baker Mayfield walked on at Texas Tech and won the starting job as a freshman. JJ Watt was a walk-on. So were Antonio Brown, Jordy Nelson and Clay Matthews.
You remember the Texas Tech kicker in 2008? Matt Williams. He walked on after kicking for rent at halftime of a Texas Tech football game.
The tryout is just another way to find talent, probably local, that didn't get a shot or is coming from an unconventional situation.
If you want to attend the try out you can email football.recruiting@ttu.edu.
More From Fox Sports 1510