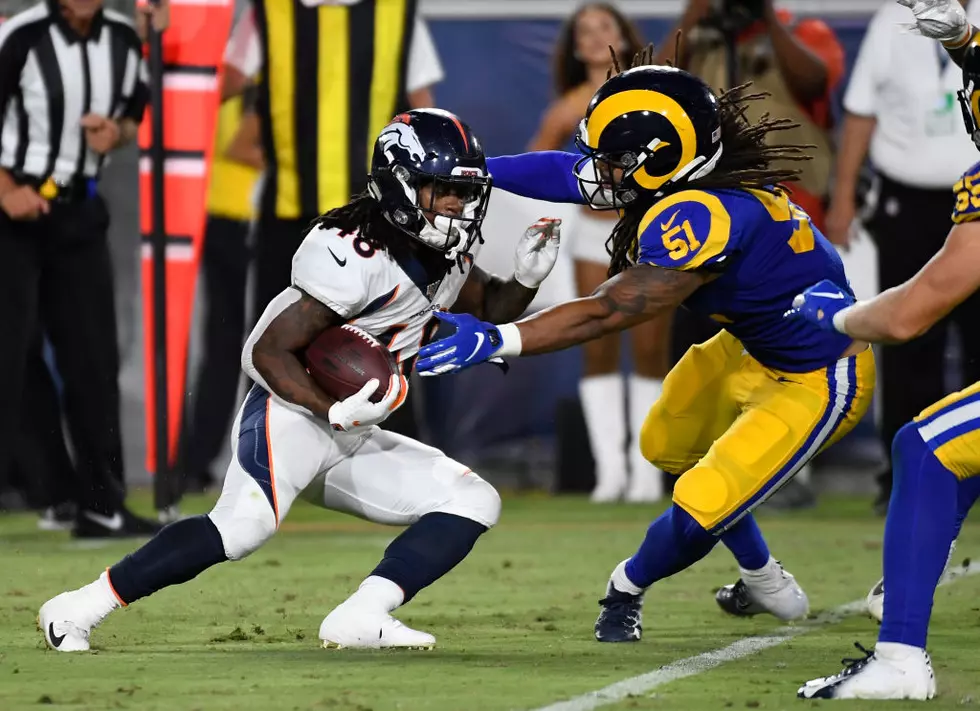 Dakota Allen Gets Poached From Rams Practice Squad
Kevork Djansezian/Getty Images
Dakota Allen was drafted in the seventh round by the Los Angeles Rams this past year and had a great preseason for the team, notching 22 tackles and one pass deflection.
Many fans and Rams writers thought Allen would make the 53-man roster, but he ended up on the practice squad instead.
In the NFL, the practice squad is unprotected, and any player can be signed at any time -- which is exactly what happened to Dakota Allen, who's now a member of the Oakland Raiders.
Allen joins former teammate and fellow Red Raider DeAndre Washington in Oakland.
The former Texas Tech defensive standout will also get a real shot at being on the field for the Raiders, as the team's defense is absolutely depleted after multiple injuries in the last several weeks, especially in the linebacker unit.
Allen will hopefully get his chance to sack Patrick Mahomes on December 1st, 2019.
More From Fox Sports 1510