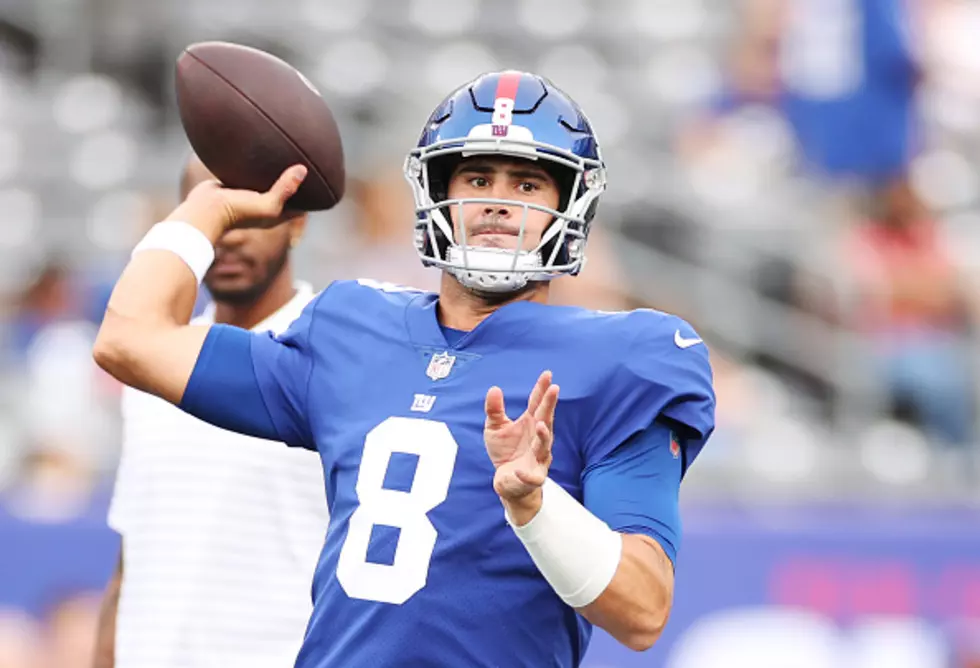 Can The New York Giants Keep Winning Football Games?
Getty Images
It is hard to believe that the New York Giants are 3-1 to start this 2022 season but they are.  Outside of Andrew Thomas, the offensive line has had it's fair share of problems and Daniel Jones has virtually nobody to throw the ball to.  New head coach Brian Daboll has done a nice job through four games and so have his coordinators Mike Kafka and Wink Martindale.  It is still a long season but the Giants are off to a very good start.  Here is my quick take on this from The Times Union:
The New York Giants will win a few more games this season, if they are going to hand it off to Saquon Barkley 31 times a game like they did against the Chicago Bears. When Barkley is given the ball that many times, he's bound to break off a big run or two. The Giants offensive line is below average but improving, but it does not take much for Barkley to get loose. Quarterback Daniel Jones has played better than most expected, and even without a primary target at wide receiver, the Giants have scored 76 points so far this season. But it all starts with the ball in Barkley's hands.
MJ and I were joined by Ryan Dunleavy who covers the Giants for the New York Post earlier this morning right here on Big Board Sports.  Below is our full interview with him.
Next up for the Gmen are the Green Bay Packers for a London game in week five.  I think the Giants defense can keep them in the game and it is no guarantee that Jones can play with the ankle injury he suffered this past week.
The 10 New York Giants You Need To Know In 2022
The New York Giants roster is thin. New general manager, Joe Schoen and new head coach, Brian Daboll need these key players to perform well to in order to improve upon last season's dismal 4 win campaign.
Ten New York Giants' Players Who Got in Trouble with the Law
Every pro athlete has a human side, and as humans, we make mistakes. Here are ten New York Giants' players whose mistakes got them in trouble with the law.
More From Fox Sports 1510