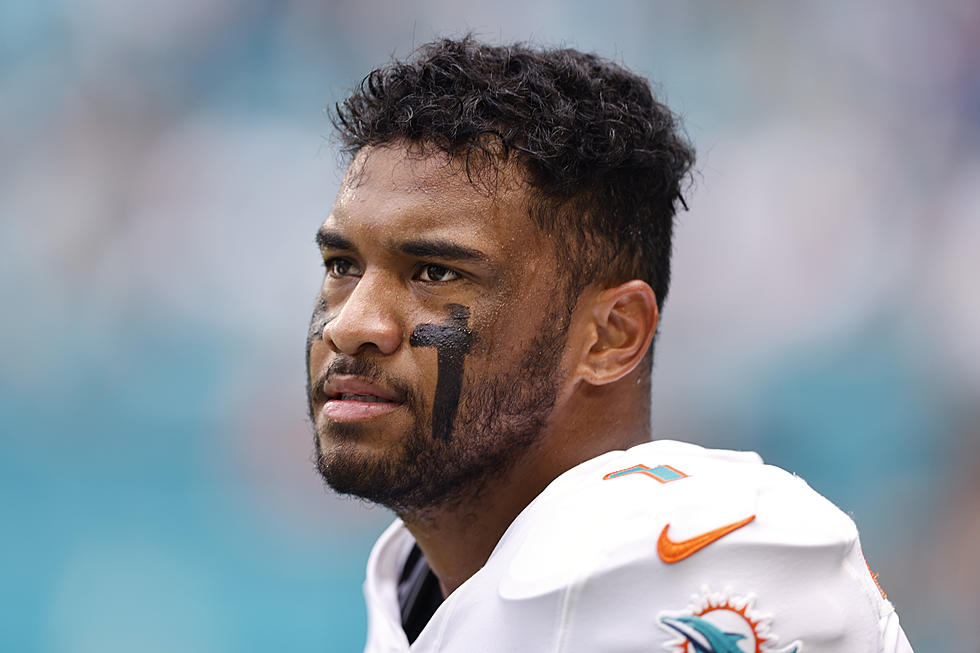 Brian Flores Made Tua Think He Sucked at Football
Getty Images
Things in Miami were exactly as bad as they seemed last season, despite Tua Tagovailoa refusing to show it due to his undying professionalism.
Throughout Tagovailoa's first two seasons in Miami, it seemed as if the quarterback was disrespected, mistreated, or otherwise belittled by then head coach Brian Flores. Apparently, he really was.
Flores' treatment of the Crimson Tide star coupled with the negativity that rained on him from the Miami fanbase actually made Tagovailoa depressed and feel like he sucked at football.
The repeated benching and un-benching Flores subjected him to and the rumors about pursuing Deshaun Watson clearly made Tagovailoa feel unwanted. Fortunately, Mike McDaniel came to town this offseason.
One of the first things McDaniel did was put together a compilation of over 700 plays to illustrate to Tagovailoa that he didn't suck, and was actually a fantastic quarterback.
"You know I think anyone in here can attest to someone believing in them and how that changes how they see themself, but also things around them. So, perspective. But, I mean, it was awesome," said Tagovailoa said of the support and measurement he received from McDaniel.
Since McDaniel's arrival, the Dolphins have gone 8-3. In games where Tagovailoa has finished the game (he's left one early and missed two due to injury), they are 8-0.
McDaniel and Tagovailoa very plainly have a great relationship. It has been well catalogued in their sideline interactions where they frequently rib each other in a friendly manner.
McDaniel is a players coach first and foremost. Shortly after being hired, he went on the Pat McAfee Show and told McAfee and his cohorts that the core of his coaching philosophy is building schemes that maximizes the talents and strengths of the players you have, not trying to force them into a specific mold.
Clearly, it's working well in Miami.
Alabama vs Auburn 2022
Hillcrest vs Holt
More From Fox Sports 1510