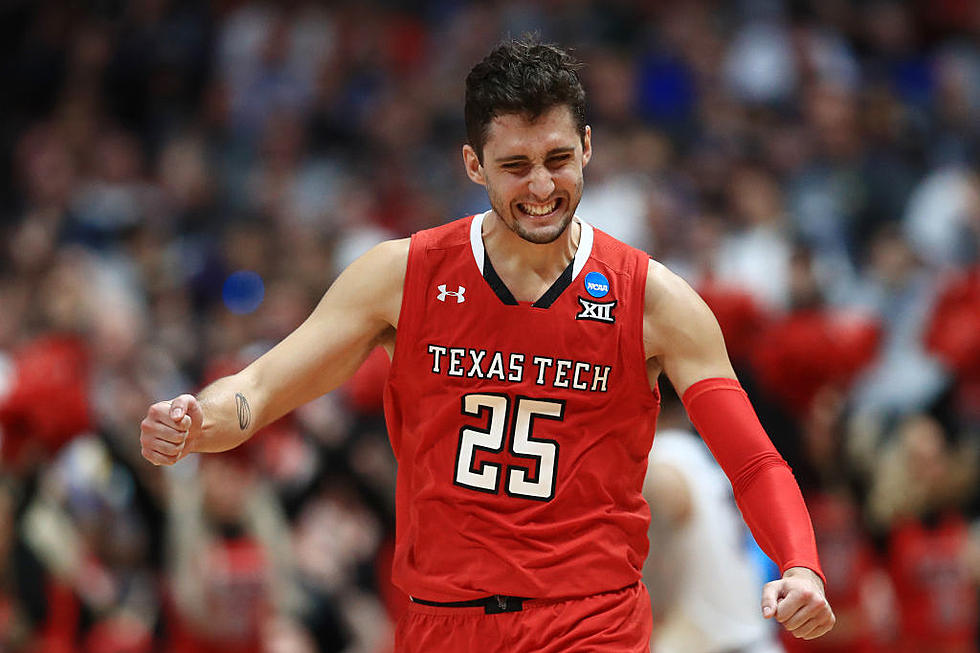 Baylor, Kansas and Texas Tech Lead Deep Big 12 Basketball Conference
Getty Images
In the Big 12 Basketball world, it has been increasingly difficult to ascertain who the top dogs are in the conference year after year. There is more roster turnover than ever from top to bottom with one and done players and the transfer portal. It seems like everywhere you turn there is a hall of fame coach and elite recruiters on every staff. For a decade-plus, it was Kansas vs the field but the tide has been shifting.
You can still argue the Big 12 is Kansas' to lose, but both Texas Tech and Baylor are knocking down the door in 2020.
If you want to go ahead and pencil in Kansas as your Big 12 champ be my guest, but I'd like to see them put a month together going all big in the Big 12 with both Udoka Azubuike and Silvio De Sousa on the court together. If they can stay healthy and if Devon Dotson plays at a high level and if their impact freshmen make an impact Kansas will be in the Big 12 Title picture come April. That just seems like a lot of ifs.
A team with fewer ifs to me is Baylor. The Bears bring back the majority of a 10-8 Big 12 team from a year ago and there are very few holes on the roster. Tristan Clark will lead the way and the bruising veteran style they'll be able to play with can make them several games better than last season. If you gave me Kansas vs the field in 2019-20 I would hammer the field and Baylor would be the main reason.
The second reason to hammer the field would be Chris Beard. The Red Raiders team, as opposed to Baylor, is all question marks, but if you trust a coach in the Big 12 to answer questions regarding complete roster turnover it's Texas Tech's Chris Beard. Davide Moretti needs to play at the same level he found during Big 12 play to be a veteran leader while Chris Clarke and TJ Holyfield need to find their inner Matt Mooney and Tariq Owens to make an impact as grad transfers. Add in the freshman potential of Jahmi'us Ramsey and Terrance Shannon with the wildcard Kyler Edwards and Texas Tech could answer enough questions to repeat as Big 12 champs.
After those three teams, it gets a little dicier.
West Virginia and Texas should absolutely be tournament teams who desperately need to win for various reseasons. Texas is playing for Shaka Smart to keep his job, while West Virginia is playing to show Bob Huggins can still bring his fastball after a disastrous season last year. They might not be 14-win Big 12 teams but a .500 record in the tough conference isn't out of the question.
Next on the list would be the darkest of horses in Oklahoma State. With next to zero roster turnover leading to a veteran team with an influx of talent the Cowboys will play with reckless abandon and with nothing to lose. Mike Boynton is probably still a year away from making the Cowboys a contender but everyone will be on upset alert playing Oklahoma State this year and if they catch fire from three for a stretch don't sleep on them in March.
The next tier will be bubble teams for March Madness but are still credible teams in the conference who will round out a rotund conference slate.
Those teams are Oklahoma, Iowa State and Kansas State.
Oklahoma has the depth, Iowa State has front line talent and Kansas State will play great defense. If you put them all together they might win the Big 12, they'll struggle on their own.
The final tier is just one team. The worst team in the Big 12. The only team that has no shot at making the NCAA Tournament and no real chance to go to the NIT either. It's TCU. Jaylen Fisher transferred out. Alex Robinson is gone. Jamie Dixon got hired at UCLA until it all fell apart so he stayed at TCU as a backup plan. They won't go 0-fer in the Big 12 because that's the nature of the conference but I'm most comfortable putting TCU at 10th place and locking that in.
Final Standings Prediction:
Baylor
Kansas
Texas Tech
West Virginia
Oklahoma State
Texas
Iowa State
Oklahoma
Kansas State
TCU
More From Fox Sports 1510