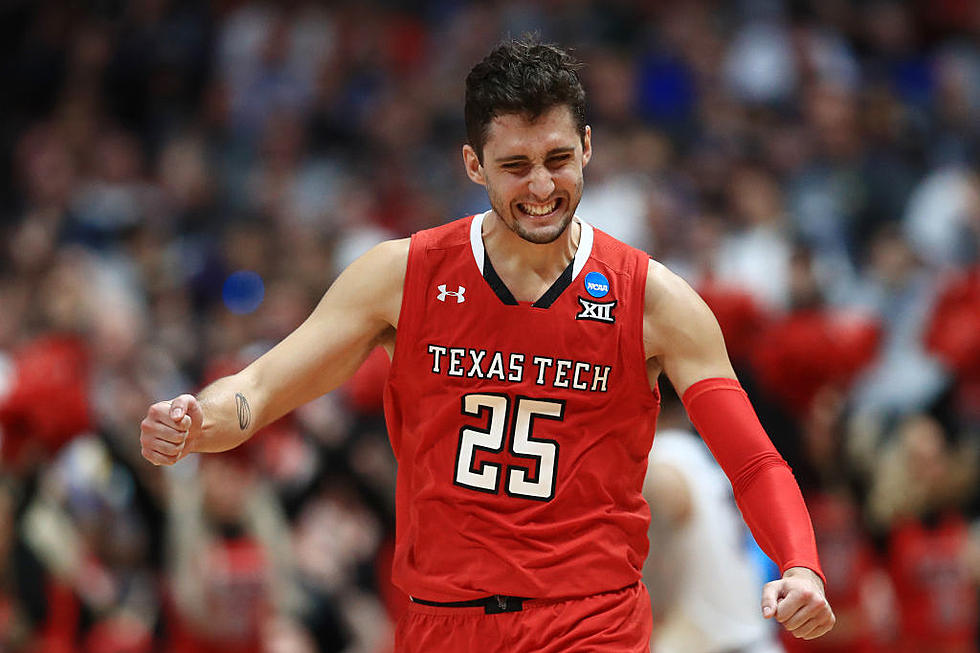 5 Things Texas Tech Brings Home From the Bahamas
Getty Images
A 1-2 record wouldn't be a positive in the regular season where wins and losses mean more than lessons learned, but in the Bahamas moral victories actually exist and the Red Raiders had an avalanche of positives that they can bring home from vacation. Game one against the Bahamas National Team didn't yield many take-home lessons, but it did set the table for the weekend games against the Mega Bemax team where the real lessons were learned.
So, without further ado, here are 5 lessons, observations, experiences, things that Texas Tech bring home from the Bahamas.
1. Experience
First and foremost everyone got to play. Moretti and Clarke got a lot of minutes in the first game. Another group of guys got to take the lead in game 2, while game three allowed McCullar, Savrasov and Tchewa to log double-digit minutes. Everyone played and they played quality minutes against quality opponents.
2. The New Freshmen are Legit
Jahmi'us Ramsey scoring 44 points with 12 boards in an intrasquad scrimmage would have been impressive, but to do it against live-fire showed the potential of the highest-rated recruit in Texas Tech history. It wasn't just Ramsey though, Clarence Nadolny showed promise as a facilitator and a driver. Terrance Shannon has a plus first step and can kill you going left. Big Russ Tchewa is ahead of schedule in his development and is way more athletic and bulky than most collegiate 7 footers.
3. Chris Clarke and TJ Holyfield Will Help
It's impossible to say this duo will outperform Matt Mooney and Tariq Owens as grad transfers, but Clarke's double-double in game one and Holyfield's game three were glimpses into how beneficial the pair will be.
4. Depth
The game one starters were Davide Moretti, Kyler Edwards, Ramsey, Clarke and Holyfield. That's a solid 5. Nadolny and Shannon seem to be the first two off the bench. Tchewa is the first big man off the bench. That's 8 and that's the number of guys in the rotation last year. Does that mean McCullar and Tyreek Smith are sitting on the bench all season? No. It just means Texas Tech's rotation will be more robust this year than it was a season ago. Even Avery Benson was logging 20 minutes a game in the Bahamas. You could see Andrei Savrasov notch out a role as a sharpshooter for 5-8 minutes a game.
The point is that there are options and Chris Beard will have a really hard time trimming minutes in this rotation.
5. Offensive Firepower
Hand in hand with the depth "issue" is the offensive firepower that this team potentially has. There wasn't a ton of defense on the foreign tour but there were plenty of guys who had double-digit point totals in the three games. We all know Moretti can shoot. Edwards, who had some accuracy issues, can score in bunches. Ramsey dropped 44. Both Shannon and Nadolny show offensive promise. Clarke is a putback machine.
Last year, there were questions on who was going to step up to be a second scorer behind Jarrett Culver. This year, I don't think there are too many questions on if there's a second scorer. There might be questions on who leads the way, but that can all be worked out and might be situational.
Overall, I think this foreign tour and the accompanying practices, have put Texas Tech ahead of schedule in this rebuild that replaces most of the production for the second straight season. I'm not ready to lock in a national championship prediction, but a Big 12 championship run is not out of the question for this talented bunch.
More From Fox Sports 1510