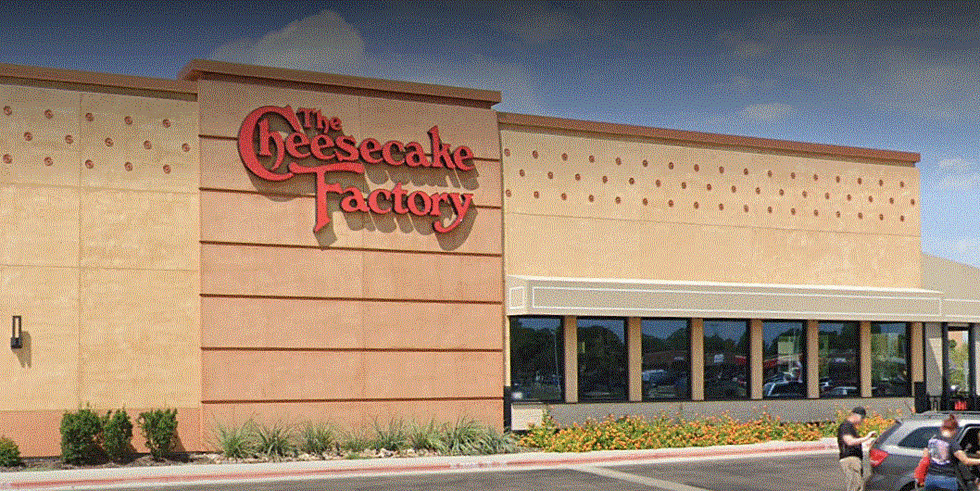 Top 5 Out Of Town Restaurants Midland Odessa Visits The Most!
Google Maps
One of the best parts of going out of town is going to a restaurant that we don't have here in the Permian Basin. Trying food and visiting restaurants that we don't have in the area is a big fun part of heading out of town. And, once you find something you like, anytime you are in that town you head to your NEW favorite out-of-town spot.
So, are these the TOP 5 Out of Town restaurants Midland Odessa visits the most? Which ones would you add to the list? Comment below
1.  CHEESECAKE FACTORY
How many times have you heard your family or co-workers say they made a trip up to Lubbock and YES stopped at the Cheesecake Factory. Better yet, brought one of those cheesecakes to the Permian Basin. It's like.... going to Lubbock, make sure you hit up the Cheesecake Factory. It's almost a given if you're making the trip to Lubbock. And you might as well hit up the mall since your there.
Closest Location: Lubbock, Texas 6014 Slide Rd
2. PAPPADEAUX SEAFOOD KITCHEN
Need your out-of-town seafood fix? how many people you know have taken pictures of their PLATES at Pappadeaux. A food-selfie is a thing when you visit Pappadeaux. Looks so good.
Closest Location: 1304 E Copeland Rd, Arlington, TX 
3. IN-N-OUT
Yes, Whataburger rules in Texas, but maybe that's why we hit up In-N-Out when we go out of town. Because we don't have one. I always hear people say they got their 'In-N-Out FIX when they went out of town.
Closest Location: 2900 W 7th St, Fort Worth, TX
4. MI TIERRA CAFE Y PANADERIA
Location: 218 Produce Row, San Antonio, TX 
I alone have had several people recommend this place to me if I'm ever in the San Antonio area. Delicious Mexican food and a bakery to add, yes, let's do it.
5. P.F. Changs
I literally know people who will drive to Lubbock just to eat at P.F. Changs. Um, yes I'll start with the Lettuce Wraps, please!
Closest Location: 2906 W Loop 289 Acc Rd, Lubbock, TX
Which restaurants do you visit all the time when you are out of town? Which would you add to the list? Tell us in the comments below! By the way, I would add Red Robin in Abilene. I always hit that spot up when I'm driving through.
LOOK AT THESE CREEPY, COOL, AND BEAUTIFUL TEXAS HOMES
More From Fox Sports 1510