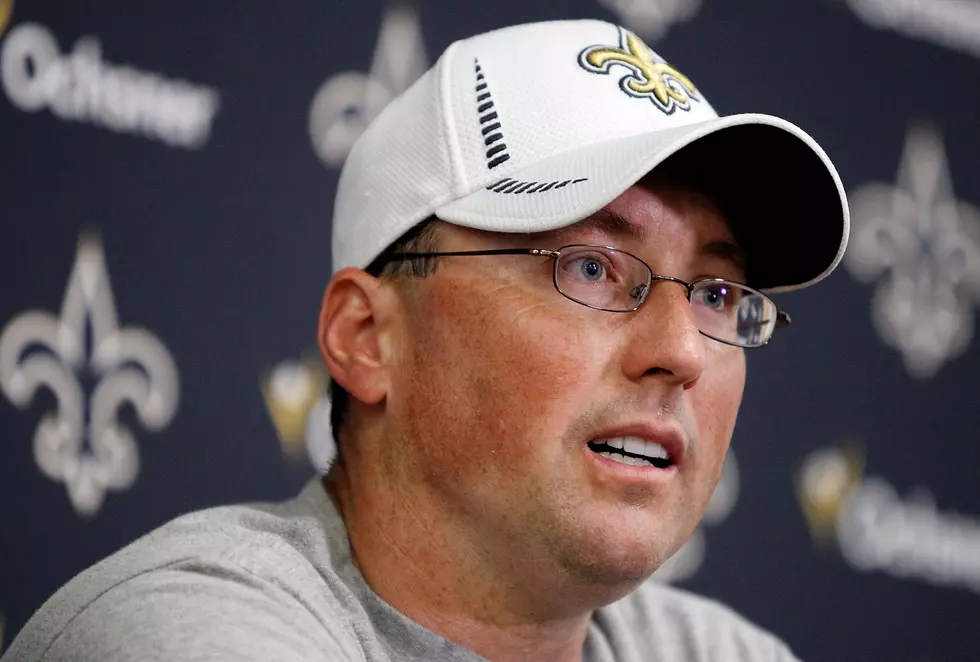 The Saints Have Given an Update on the Coaching Situation
(Photo by Sean Gardner/Getty Images)
The definition of insanity according to Albert Einstein is doing the same thing repeatedly while expecting different results. So through the eyes of Einstein and myself, the Saints are insane.
It was reported today that the Saints have decided to not only retain Dennis Allen but also bring back offensive coordinator Pete Carmichael.
When the Saints decided to bring back substitute teacher Dennis Allen, the fans and members of the media believed that a new offensive coordinator was on the way. But for the Saints to bring back Pete Carmichael shows that Dennis Allen was always going to retain his job. Because if there were heat on the coaching staff then someone would've lost their job. The offensive calls were flat-out abysmal this past season and for Carmichael to be rewarded with keeping his job is very concerning. Especially when you remember the last offseason, Carmichael didn't want the job. So not only did he not want the job, but he was also terrible this season. This also means that Allen & Carmichael are tied to each other & that Allen is putting his faith in Carmichael.
What makes this even worse is that the numbers show that Carmichael should've been fired. The Saints this past season ranked poorly across the board offensively. The Saints were ranked 19th in points per game, 18th in yards per game, 21st in points per play, 15th in 3rd down conversion, 30th in 4th down conversion, and 19th in touchdowns per game. Those stats are flat atrocious, and the passing and rushing totals are just as bad.
Now there is no way that both Dennis Allen and Pete Carmichael start the season off on the hot seat. Every week both coaches will be under the microscope. If they start the season losing they both won't make it to the end of the year. Also, Mickey Loomis needs to be looked at for making this choice. However, Mrs. Benson loves Loomis so his job is probably the most secure on Airline drive.
Social media did not react well to the Pete Carmichael news and rightfully so.
Saints React To Pete Carmichael Returning Next Season
Saints fans are extremely creative. Because to think of releasing a transfer portal-style message implying your changing fandoms due to these choices is flat-out hilarious. But the best thing about this news is that the Saints can tank for a quarterback like Caleb Williams. I do not see us coming anywhere near the playoffs with these two coaches at the helm. We aren't back at Aints territory; however, we are in dumpster fire territory
The Worst Tattoos on Professional Athletes
Some tattoos are more regrettable than others.
More From Fox Sports 1510