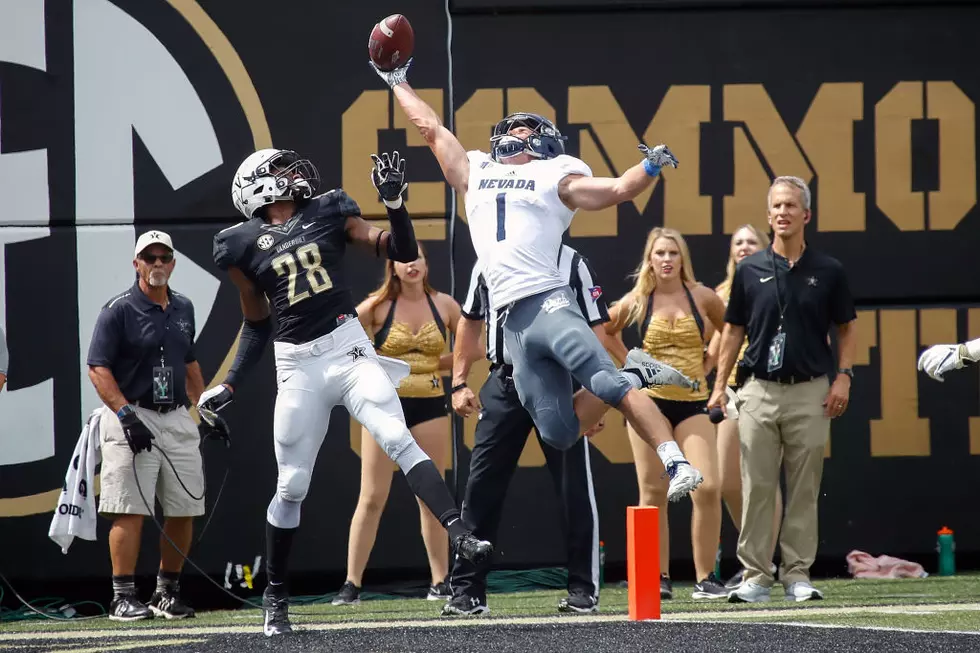 The NCAA Gets Something Right and Grants Texas Tech WR Waiver
Frederick Breedon, Getty Images
We already knew McLane Mannix was transferring to Texas Tech from Nevada, but we didn't know if he was going to be immediately eligible. Until now:
The waiver for Mannix was an open and shut case, but the NCAA is inconsistent in cases like McLane's. I don't know the type of waiver he applied for, but the reason he cited was to be closer to his family. The words "open and shut" case and NCAA for sure don't belong in the same sentence. There is an Illinois tight end that has had his waiver denied for similar circumstances to Mannix'.
The good news for Texas Tech is that a starting caliber inside receiver that can step in immediately and replace the production of the last few seasons. Here are some highlights from Mannix during his stint with Nevada where he totaled 107 catches, more than 1,600 yards and 13 touchdowns in his freshman and sophomore seasons.
Mannix will now have two years of eligibility at Texas Tech.
More From Fox Sports 1510