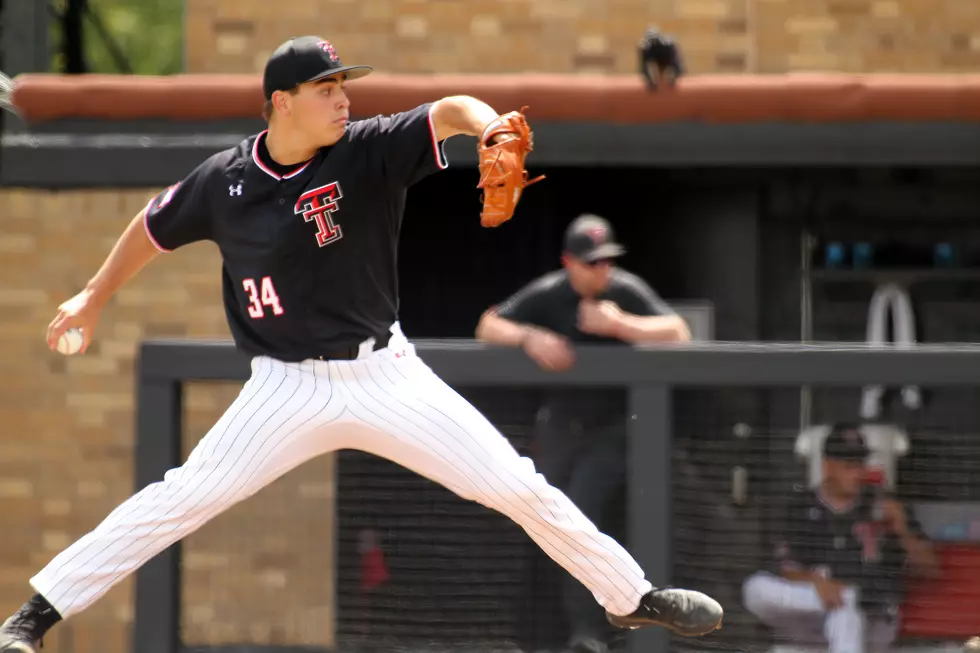 Texas Tech Coasts to Game 1 Win in Lubbock Regional
Paul Roberts, KKAM.com
The Texas Tech Red Raiders scored early and often against Army in game one of the Lubbock Regional beating the Army Black Knights 11-2.
Texas Tech scored three in the 1st, two in the 2nd and one in the 3rd to jump out to a 6-0 lead after three innings. Nobody scored in the 4th before Texas Tech would tack on two more in the bottom of the 5th. In fact, not only was Army shutout through the first 5 innings. They didn't get their first hit until the 5th inning.
The Texas Tech starter Micah Dallas would have a perfect game through three innings before beaning the lead off hitter in the 4th and issuing a walk in the same inning before giving up his first hit in the fifth. After a Josh Jung error and a ball hit over Kurt Wilson's head the Army squad would being their first run in of the game before Dallas could get out of the game. Micah Dallas would finish with 7 complete innings giving up three hits, one walk, one run and striking out seven.
Ryan Sublette would pitch the 8th and Caleb Freeman would struggle through the 9th but get through it saving the top arms in the bullpen for the rest of the weekend in the process.
Offensively there were several stars but no one had quite that freshman Tanner O'Tremba had. Getting an unusual start sliding into right field in place of Gabe Holt who was in center field replacing Dylan Neuse who was out with an injured wrist. O'Tremba made the most of his time in the line up though going 3 for 4 with two runs, three RBI and a sac fly to notch the first run in the game. Cam Warren got his 14th home run of the season to get to three RBI as well.
Every Texas Tech starter in the lineup had a hit in the game and the RBI came from five different Red Raiders.
Texas Tech will now face the winner between DBU and Florida on Saturday at 6:00 o'clock.
Game One Lubbock Regional 2019: Texas Tech vs Army
More From Fox Sports 1510