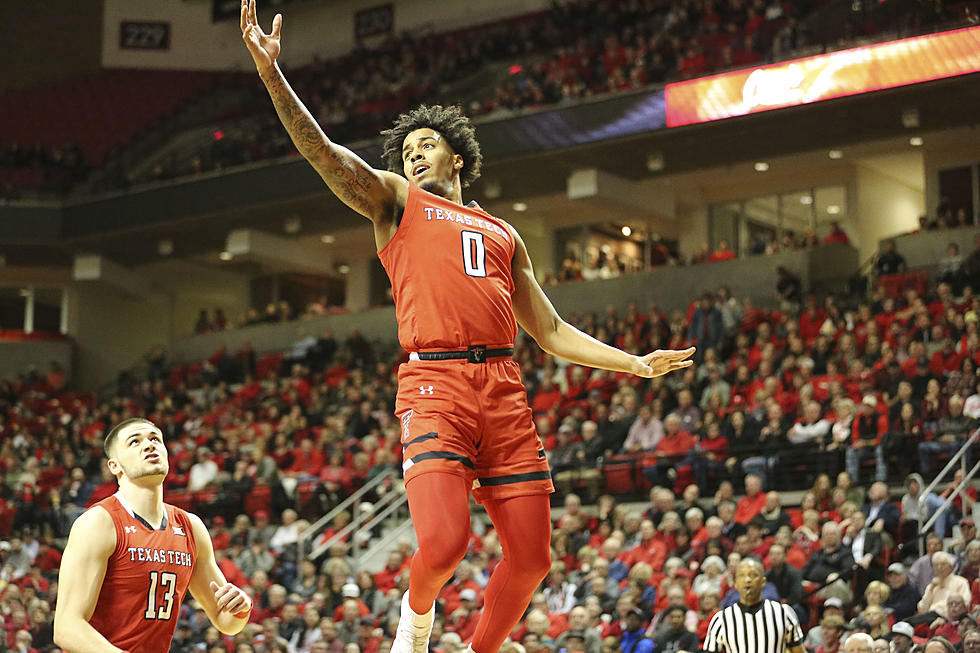 Texas Tech Basketball Debuts Brand New Jerseys
Paul Roberts
Texas Tech has had Under Armour jerseys for several years, and they've received several updates. You can see the most recent Texas Tech uniforms above in the picture that features a Kyler Edwards shot from last season. Those uniforms served the Red Raiders well on their way to an Elite 8 and a National Championship appearance.
Now, with a mostly new team, the team will be sporting mostly redesigned uniforms.
This wasn't a press release of a new jersey or anything, I  just scrolled across these on Instagram, but why would they take media pictures in these jerseys if they weren't going to wear them? I don't think they would.
With that being said, if you see below, in Kyler Edwards Instagram post, you can see subtle differences between the jerseys. If you scroll to the far right you can see the red one to make exact comparisons.
The collar is a updated with a black ring around the front and solid red back as opposed to the white and black of last season. The shorts also feature a single multi-color stripe across the bottom and the Double T is incorporated into a stripe that carries from the pants up to the jersey.
Does this mean that the throwback will be updated as well? Stay tuned.
Overall, they look great in the media  setting and they'll look even better on the floor of the USA this November when the Red Raiders take on Eastern Illinois on November 5th.
More From Fox Sports 1510