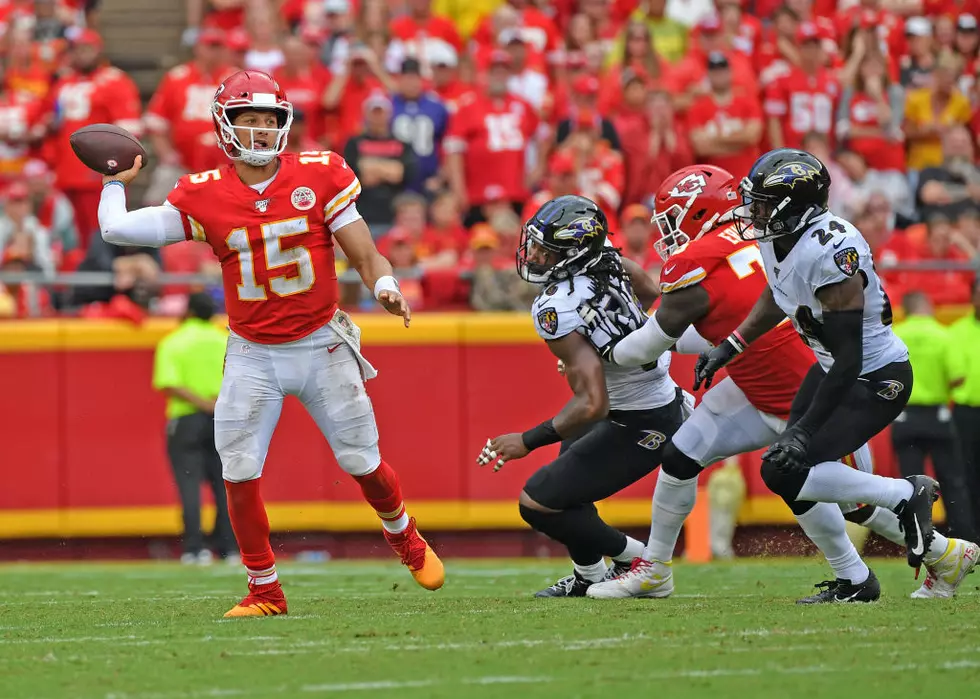 Patrick Mahomes is on Pace for a Historic Season… Again.
Getty Images
It's three games into the NFL season and Patrick Mahomes is far and away a leading candidate to repeat as MVP after beating the Ravens and Lamar Jackson 33-28. The former Red Raider QB was 27-37 for 374 yards and 3 touchdowns with zero turnovers.
That's his third game in a row with at least 300 yards passing and 3 touchdowns. The only other player to do that in his career is some guy named Tom Brady.
Mahomes is on pace to throw for 6,384 yards, 58 TDs and 0 INTs this season.
That is more than 900 yards more than the most in NFL history for a single season. 58 TDs would also be a record. So would 0 INTs.
It's hard to impress people over and over again but it's something that Patrick Mahomes can do consistently. Like this throw off his back foot on the absolute money to Demarcus Robinson.
Mahomes will inevitably have an off game. Won't he? He is human right?
More From Fox Sports 1510