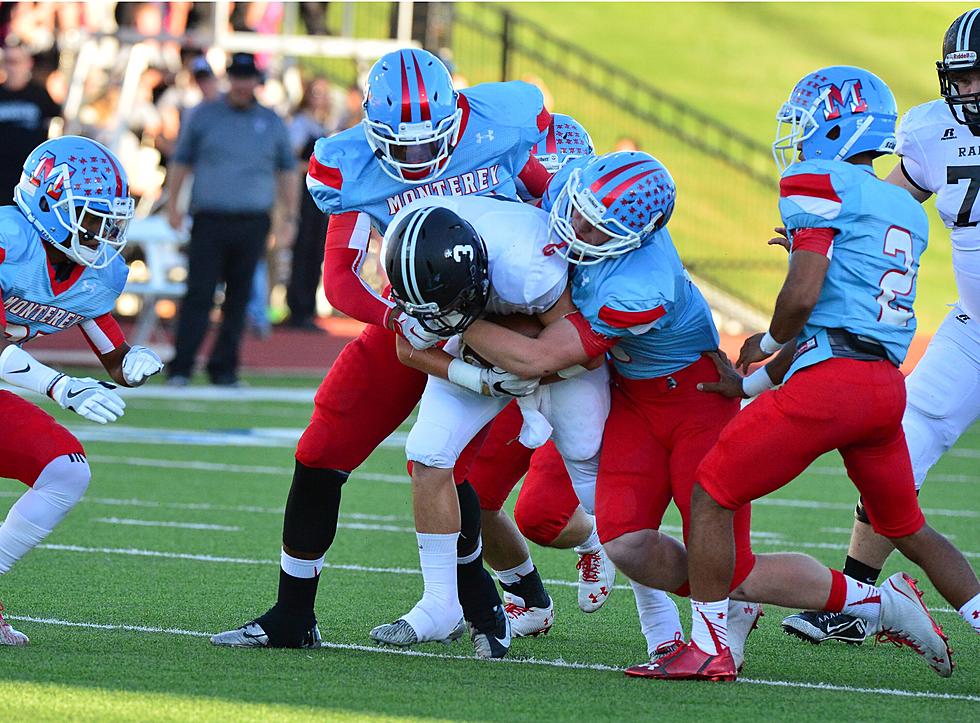 Monterey Plainsmen Football Game Canceled Due to COVID-19
Ashley Wirz, KKAM.com
Enter your number to get our free mobile app
The Monterey Plainsmen were set to play their first football game of the season against Odessa High after a delay due to coronavirus precautions. Now, after a positive test within the Odessa High team, the Plainsmen will have to wait another week.
Ector County ISD has canceled the football game Friday night (September 25th) versus Lubbock's Monterey.
Here's the full statement from Lubbock ISD on the cancellation:
The Lubbock ISD Athletic Department received notification this morning from Ector County ISD that tonight's game against the Monterey Plainsmen has been canceled.

 

The message is included below:

 

This morning, Ector County ISD leaders learned a player on the Odessa High School varsity football team tested positive for COVID-19.

 

In consultation with local health authorities, the decision was made to cancel tonight's game against Lubbock Monterey with the possibility of rescheduling it for a later date.

 

Our number one priority is always the health and safety of our student athletes. One positive case means others on the team are potentially exposed. We worked closely with our local health authorities to determine the right course of action. Cancelling tonight's game is the right thing to do.
The Plainsmen are scheduled to host Abilene Wylie next Friday, October 2nd, 2020.
ESPN: Texas Tech Football's Odds to Win Their 2020 Games
ESPN: Texas Tech Football's Odds to Win Their 2020 Games