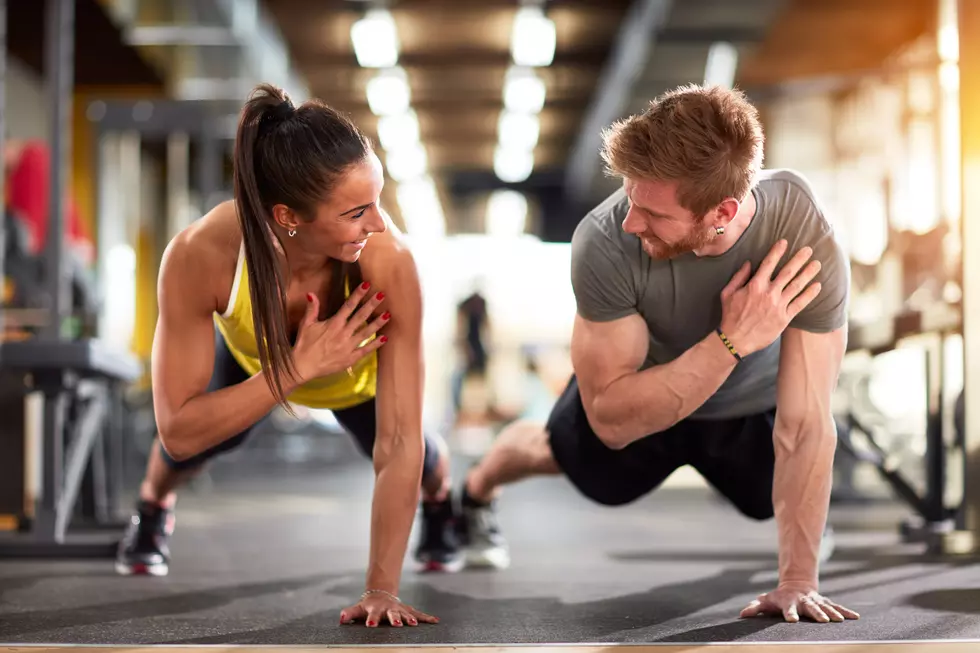 MIDLAND ODESSA 30 FOR 30 FITNESS CHALLENGE
LuckyBusiness
It all starts September 1st. So you have a little over a week (as today is August 17) to continue to be a schlub--then we go to work. I'm talking about the 30 For 30 Fitness Challenge being brought to us by the Odessa College Sports Center and Wrangler Sports. How does it work? You exercise in some form (walking, running, squats, push-ups, lifting--whatever works best for you) for 30 minutes a day for all 30 days of September. That simple. Not only does it do wonders for your body by building muscles and endurance and potentially helping you lose weight and get fit--but you can also win some really nice prizes in the process.
IT'S JUST 30 MINUTES
It goes by faster than you think-especially when you're in the midst of a good walk around the neighborhood (take the dog with you--they'll love the exercise too!) or just walking/running on the treadmill. Put the earbuds in and before you know it time is up.
RECRUIT A PARTNER
Exercise is always easier when you have someone who's doing it with you. A support system to help motivate you to stay on track. Like a diet-always better in pairs.
IT DOESN'T HAVE TO BE STRENUOUS
No one expects you to be the next Arnold Schwarzenegger. Find the type of exercise that's best for you and then start in moderation and build from there. You just have to stick with it for 30 minutes each day.
ENJOY GREAT BENEFITS
Register to participate right now and take advantage of an Odessa College Sports Center one-month Membership for just $20 (a usual $40 value); A free 3-day trial pass to the OC Sports Center; Invitations to weekly events, and a free participant t-shirt while supplies last. Register HERE right now!
WIN GREAT PRIZES TOO
If you complete the whole program and do 30 minutes of exercise daily in the entire month of September, you're eligible to win one of these Grand Prizes:
4 Nights for 4 People at the JW Marriott San Antonio Hill Country Resort and Spa + $400 VISA Gift Card - $3,000 Value!
6 Nights for 4 People at the Kalahari Resort in Round Rock, TX + 4 Tom Foolery Adventure Park Passes + $400 VISA Gift Card - $3,000 Value!
Or one of these Runner-Up Prizes:
A $1,000 Gift Card to HEB, or
A Home Patio Furniture Package
Saturday, August 27th, 9:00 AM-11:00 AM be at the Wrangler Trails at Odessa College, as they kickoff this year's Challenge!
WIN $500 TO H-E-B - Enter to win a $500 HEB Gift Card from the 2022 30 For 30 Fitness Challenge when you come to do at least 30 Minutes of physical activity on the Wrangler Trails! Walk, Run, or Roll your way to 30 Minutes - PLUS - On-site Fitness Classes AND Tabletop Arm Bikes Available!
Time your activity completed at the Wrangler Trails during the event on your personal health tracker device, 2) Show your time to Enter to Win!
Again, here is the link to get registered. And good luck!
READ MORE: 10 free apps to help you get fit in our new normal
READ MORE: Here are 50 ways you can improve your work from home lifestyle
More From Fox Sports 1510