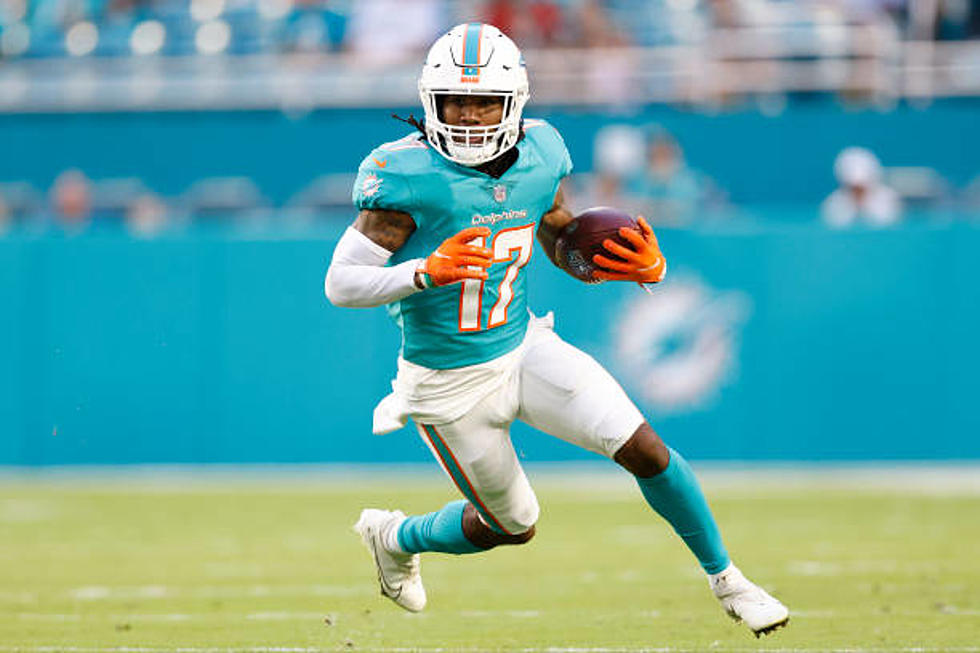 Jaylen Waddle Helps Dolphins Teammate with Youth Camp in Houston
Getty Images
Miami Dolphins wide receiver Jaylen Waddle was back home in Houston this weekend to help fellow teammate Xavien Howard with his youth football camp. Former Alabama defensive tackle Raekwon Davis also helped at the camp that was attended by more than 150 kids at Wheatley High School in Houston, Texas.
The trio of Dolphins players provided the kids with knowledge about life and talked to them about the values of education. They ran drills for three hours and then fed them a catered lunch. Waddle spoke with Pro Football Network's Aaron Wilson after the camp about giving back to his community.
"I think it's always a good thing, I'm out here supporting my teammates, supporting the kids around the Houston area that I grew up in so it's always great," said Waddle.
Waddle talked highly about his quarterback Tua Tagovailoa. The third-year pro enters a pressured packed season, but the Dolphins wideout remains confident in his signal-caller.
"Tua's great. I think a great leader, real confident, he's got a lot of swag."
The former Alabama All-American put together a spectacular season as a rookie. He reeled in an NFL rookie record 104 receptions for 1,015 yards and six touchdowns. His seven games with at least eight receptions were also the most by a rookie in NFL history. Waddle credited the Miami coaching staff and players when asked how he able to excel in his first year.
"I think my coaching staff, my teammates, building confidence in me throughout the week, definitely went into Sunday's and made Sunday's a lot better," said Waddle.
The Dolphins will begin training camp on Saturday, July 30 and the 23-year wideout is focused on staying consistent as he begins his sophomore campaign.
"I'm gonna stick to playing consistent in and out every week, continue to make plays and just try and play my game week in and week out," said Waddle.
Nick Saban's Coaching Tree: Where Are They Now?
More From Fox Sports 1510