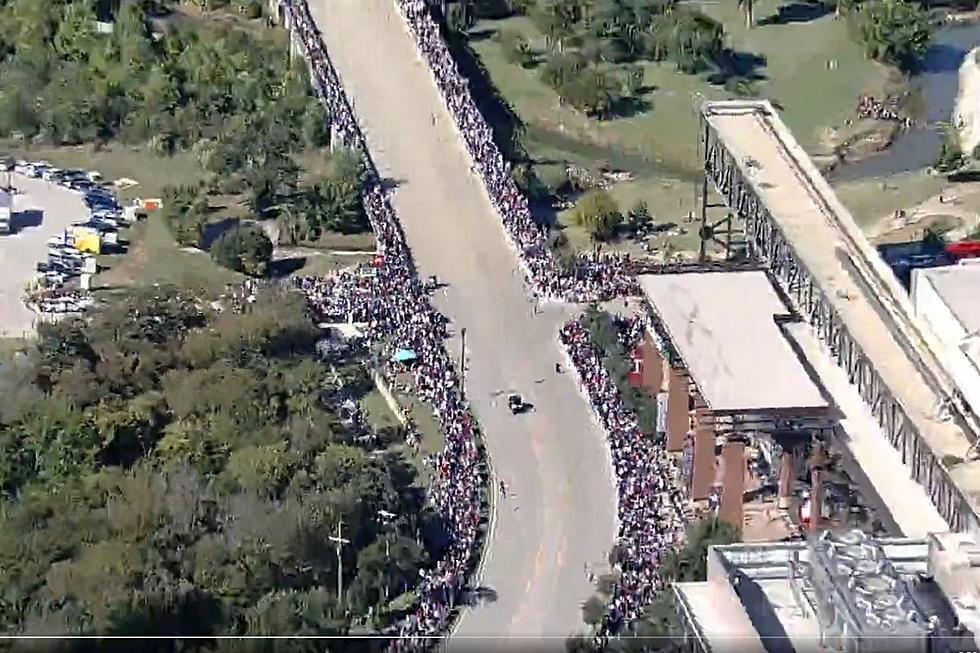 Check Out This Epic Aerial Footage of Texas Rangers Parade Forming
X/Canva
Looks like it's going to be a good time!
Hundreds of thousands of fans are pouring into Arlington, Texas to show their support for the 2023 World Champion Texas Rangers.
As you can see from the footage below, people are cramming into every nook and cranny to witness this once-in-a-lifetime event. That is un less we just keep on winning.
How Many People
News outlets have been reporting there will be upwards of 750,000 folks attending the parade, but it doesn't look like near that many people can even fit in that area.  
Good Coverage
One X user reports that the coverage has been awesome:
Uhm, It's the city the Texas Rangers (and Dallas Cowboys) actually play in...
Another X user seems to be confused as to what the City of Arlinton is:
Check out the video below:
Top Ten Trashiest Towns in Texas
Time to take out the trash or show off the trash of Texas. Check out the top ten below.
(All crime statistics were pulled from
www.neighborhoodscout.com
based on each individual town. See editor's note for Lufkin, Texas.)
Gallery Credit: Stryker
Adios Texas! Here Are The Ten States Former Texans Move To
Moving away from Texas is always a daunting thought. But where do the former citizens of Texans go when they leave? The top ten is right here.
Gallery Credit: Tommy Paradise, Townsquare Media, Canva
13 Fun Attractions That are Free to Visit in Texas
Here is a look at some really fun activities to enjoy with friends and family in the state of Texas that won't cost you anything.
Gallery Credit: Billy Jenkins