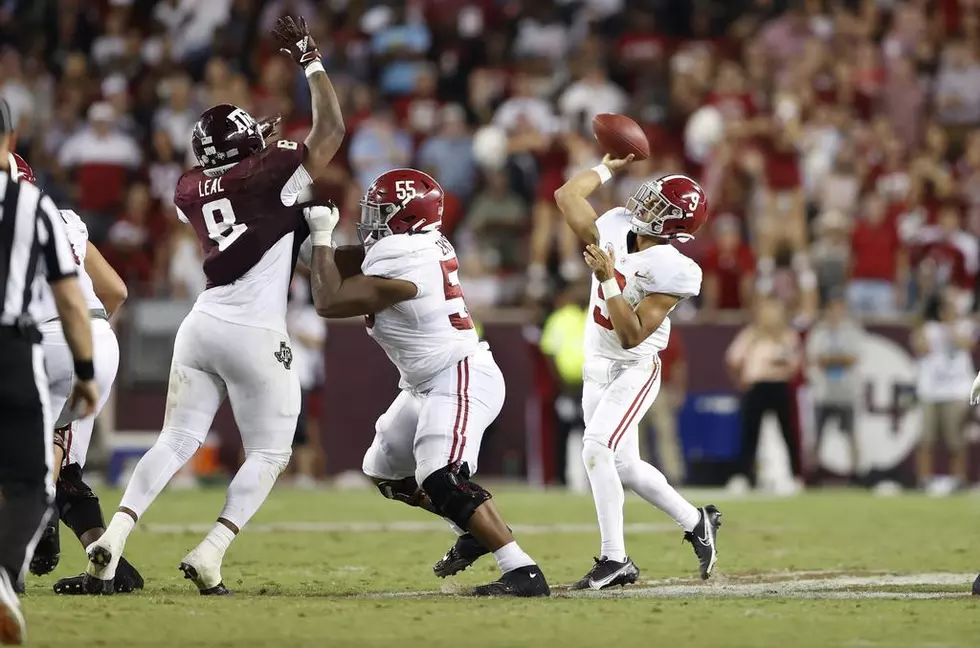 How Does Texas A&M's Upset Loss Affect Alabama Matchup?
Crimson Tide Photos / UA Athletics
On a wild day of college football, one of several teams to suffer an upset was the SEC West's Texas A&M Aggies.
The Aggies entered Saturday with a 1-0 record, ranked at No. 6 in the country, and Jimbo Fisher's squad hoped to begin the start of a statement season. Appalachian State threw a wrench in those plans by stunning them, 17-14, in College Station.
The Mountaineers added another chapter to the upset book and likely closed the book on the Aggies' national title aspirations.
Alabama survived Texas on Saturday and, alongside Arkansas, is one of the key players in the SEC West. The Aggies definitely took a sizable hit. In spite of this, it is unlikely that this will taper a significant amount of anticipation for the matchup between Alabama and Texas A&M.
It was an offseason full of drama surrounding the program, mostly based on NIL grievances between themselves and the Crimson Tide.
If one were to ask an Alabama fan, this game matters whether Texas A&M steps into Bryant-Denny winless or unbeaten. Texas A&M stunned Alabama last season, 41-38, at Kyle Field. Teams don't beat Alabama without Crimson Tide faithful wanting retribution.
Add in the summertime drama, and you've still got a ball game. One loss, no matter how debilitating, doesn't change that. Alabama players want to prove a point to the Aggies. Alabama fans are eager to see them do it.
The eighth of October is still a date to circle. Alabama versus Texas A&M is still one of the most anticipated games on the SEC slate.
2021 SEC Championship Game Alabama vs. Georgia
The Alabama Crimson Tide defeated the No. 1 ranked Georgia Bulldogs 41-24 to win the 2021 SEC Championship.
Alabama Crimson Tide All-Time Passing Leaders
The 2021 season is in the books and after Bryce Young's Heisman campaign, the all-time passing leaderboard requires an update.
More From Fox Sports 1510