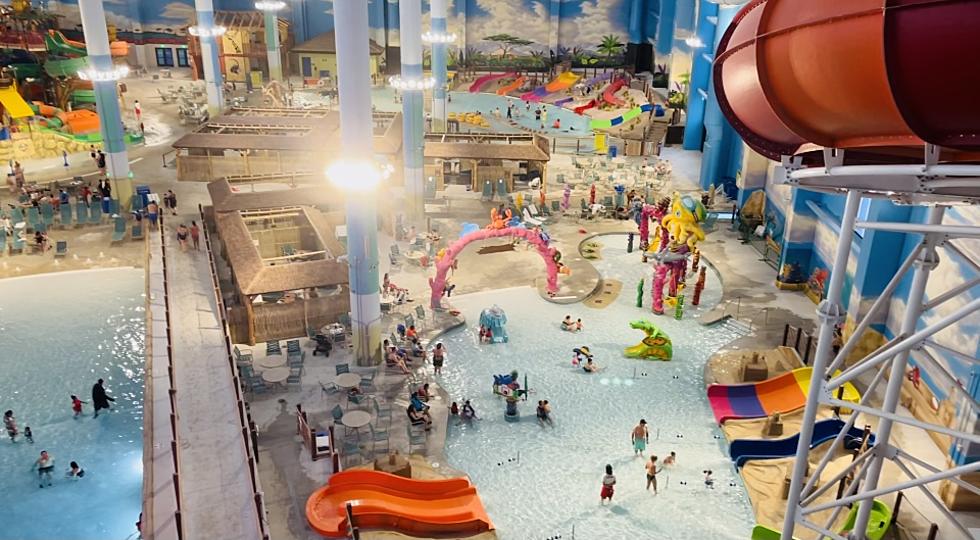 Got The Winter Blues And Tired Of Being Stuck Indoors? This Indoor Waterpark In Texas Can Fix That [PHOTOS]
ayeayeimages
Even though it doesn't fully feel like winter here in West Texas, the truth is, it is. Today for example, I woke up to 30 degrees but it will be 70 by this afternoon. (And I wonder why I have the sniffles*cough*cough) Anyhoo, warm enough to throw on some shorts but way too cold to say, go for a swim! But I have the solution for you...
Kalahari Resort and Convention Center. It is an awesome indoor waterpark in Round Rock, TX. It opened back in 2020 and has become a place we visit regularly when the kids need to go wild! lol Which by now may be the case in your household as well.
If you are looking for a getaway weekend that won't break the bank and in all honesty does not require a lot of planning, you can book a room at Kalahari and let the kids swim like little fish for hours. The best part is that there is also what I like to call 'adult swimming.'
There is The Grotto for adults (21+only) that you can enjoy with your significant other. Have some adult beverages and just hang out indoor or outdoors, depending on the weather, it is entirely up to you. Both have swim up bars and tv's inside as well.
There are various restaurants inside Kalahari. So far I love their pizza, the Mexican food restaurant, they have a steak house, a piano bar for mom and dad to enjoy and a nice bar area to unwind. There are different rooms you can choose to stay in and there are day passes available, if you do not plan to stay at the resort.
Also you do not want to miss the arcade, bowling for the entire family, (as if a full day of swimming is not enough) and some of the cool rides they have inside. Literally the possibilities are endless at Kalahari Resort and Convention Center in Round Rock. Over 200,000 square feet of fun at this fabulous resort!
Check out this photo gallery of this amazing waterpark right here in Texas:
KEEP READING: 10 classic board games that will take you way back
More From Fox Sports 1510