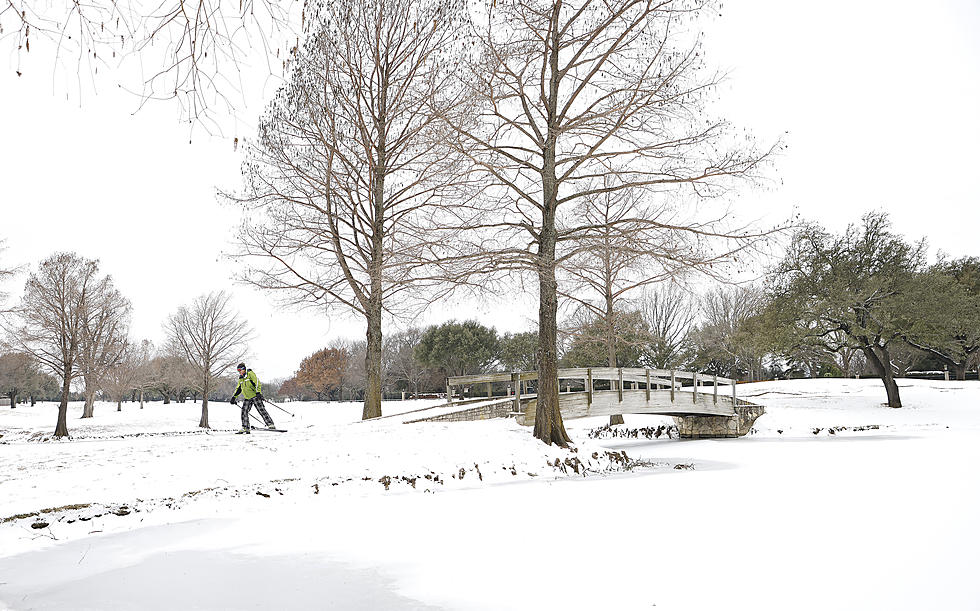 Could The Texas Power Grid Fail Again This Winter?
Getty Images
February 10th thru 27th, 2021. Dates that no one in Texas will soon forget. Two weeks and three days of arctic blast weather that took the Texas Power Grid down and shut down the Permian Basin. Most everyone went without electricity, heat, and running water due to freezing pipes. There is disagreement over exact numbers, but estimates say that anywhere from 210 to 702 people were killed. There were some who were lucky enough to maintain power and be unaffected-just depended on your location. My house was one that was affected-and the power would go down for hours and hours, come back briefly for a bit, then be gone again. If it weren't for figuring out that our gas fireplace's ignition could be powered by two 'D'-sized batteries and bypass the wall switch--we wouldn't have had a heat source.
Store Shelves were empty from folks stocking up
Now here we are a year later, and although steps and measures were taken after last year's crisis-ERCOT says the chance still exists for problems to arise should the weather conditions repeat themselves. There is a vulnerability with the grid if bad weather conditions dictate that power plants must come off-line. ERCOT is the Grid Operator who keeps things in balance at all times and who has to plan ahead for demand vs supply with power. There are minimal levels to maintain power across the state and when the amount of power available falls below the demand, they are also the ones who tell residents to slow down and conserve. The power plants themselves also took steps to prepare so last year's event doesn't happen again-so let's keep our fingers crossed that we don't get the combination bad weather of snow, ice, and frigid temps like we did last year that shut everything down.
TIPS: Here's how you can prepare for power outages
LOOK: The most expensive weather and climate disasters in recent decades
Stacker
ranked the most expensive climate disasters by the billions since 1980 by the total cost of all damages, adjusted for inflation, based on
2021 data from the National Oceanic and Atmospheric Administration (NOAA)
. The list starts with Hurricane Sally, which caused $7.3 billion in damages in 2020, and ends with a devastating 2005 hurricane that caused $170 billion in damage and killed at least 1,833 people. Keep reading to discover the 50 of the most expensive climate disasters in recent decades in the U.S.
More From Fox Sports 1510