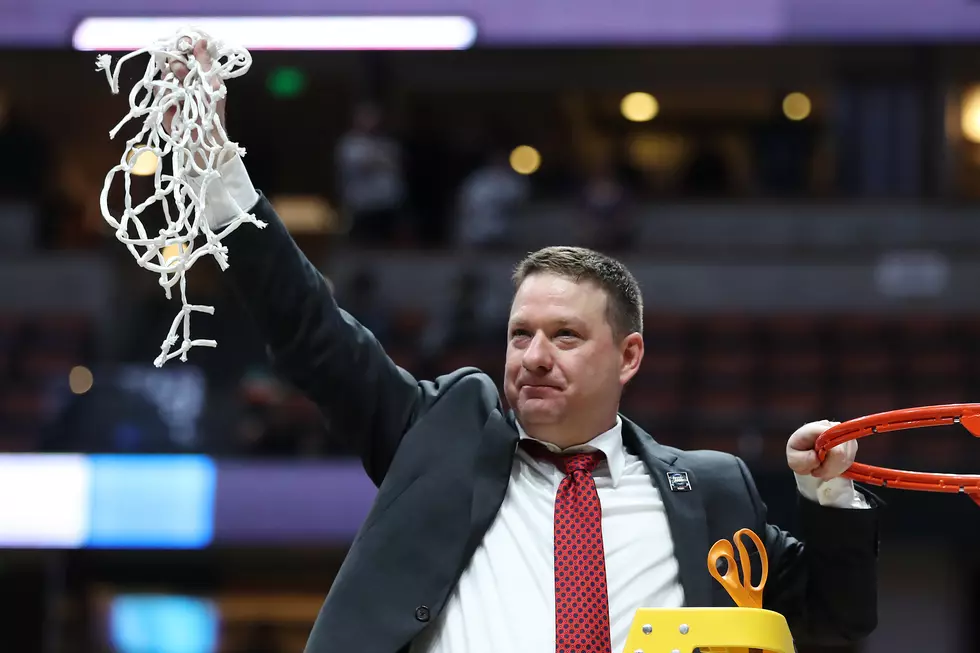 Chris Beard is Flexing All Over the Recruiting Trail
Getty Images
It's been a week since Texas Tech played against Virginia in the National Championship game. From what I can tell, Chris Beard took no days off. He immediately went to work finishing his 2019 recruiting class, already number 14 in the Nation and 2nd in the Big 12.
Chris Beard has been hosting recruits, scheduling visits and making visits this week and potentially has two scholarships to fill for the 2019 class, though that doesn't mean that Chris Beard can't convince more guys to join the team and make the money work later.
There are no restrictions on the number of roster spots an NCAA basketball team can hold, they are only allowed 13 scholarships though.
One of the targets the Red Raiders have is Clarence Nadolny, a Paris, France native with offers serious interest in Iowa State, West Virginia and Texas Tech.
Now, Nadolny could probably walk on campus and be in the West Virginia starting lineup and could probably crack the Iowa State five too, but there is only one coach rocking a sweet 2019 Final Four jacket on the recruiting trail:
If you can't see the swag permeating from the jacket, take a closer look:
The Final Four patch, the Double T, it's tough to beat.
I can also see Beard go to pull something out of his pocket and "accidently" drop some net from his pocket. "Oh gosh, how clumsy of me." He'd say, "I dropped my piece of the net I got to cut from winning last seasons Big 12 Championship, or was it from the Elite 8... Maybe the Final Four, you know, the same place I got this jacket. Do you have a pair of scissors Clarence?"
More From Fox Sports 1510