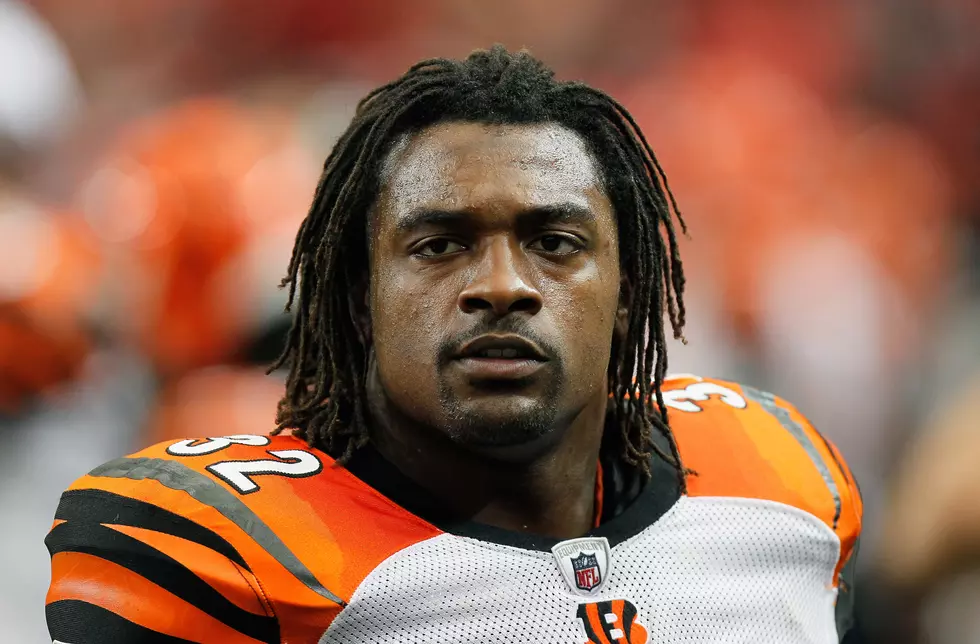 Cedric Benson Statue at Astound Football Stadium in Midland on Hold
Kevin C. Cox/Getty Images
Cedric Benson helped lead the Midland Lee Rebels to three consecutive state championships back in the late 90s and early 2000s but the plan to put up a statue of the running back that still owns several football records for Legacy/Lee High School has been put on hold.
According to the Midland Reporter-Telegram, Midland City Council is postponing their vote on a donated statue of Cedric Benson so council members can see the statue first.
Council member and former Legacy/Lee High School football player John Norman said that no one has seen the statue yet and the council wants to see what it might look like before voting on it.
John White, a former resident of Midland, is the one who contacted the city to put the life-size statue behind Gate 2 of Astound Broadband Stadium at the Scharbauer Sports Complex.
The donors are covering the cost of creating the statue along with transporting it and installation, and once installed will be donated to the city.
Cedric Benson led Lee High School to three consecutive championships from 1998-2000 and is still the greatest football player in Midland's history and one of the best in the history of Texas high school football as well.
Benson also received awards while in college at the University of Texas ending up ranked 10th all-time in NCAA Division I-A football history racking up 5,540 yards during his college career.
He was selected 4th overall in the 2005 NFL Draft by the Chicago Bears but never realized his greatness in high school and college while in the NFL.
He also played for the Cincinnati Bengals and Green Bay Packers where he retired after an injury in 2012.
Cedric Benson was tragically killed along with a passenger, Dr. Aamna Najam, when his motorcycle crashed into a minivan in Austin on August 17, 2019.
John White wrote the council and said he had approval from Benson's mother and he also reached out to Benson's LHS football coach John Parchman, and current Rebels coach Clint Hartman as well.
John White will send a sketch of the statue to the council for their approval.
Top 10: These Are Texas' Most Expensive High School Football Stadiums in '22
There's a reason every good high school football movie is based in Texas. Here in the Lone Star State Friday nights are revered and our young men in football pads exalted to legends in their hometowns. In fact as of last year, Texas is only second to Florida (by two players) as the state with the most players in the NFL.
Look: Watch Your Team At These Top 6 Biggest Football Stadiums in Texas
More From Fox Sports 1510