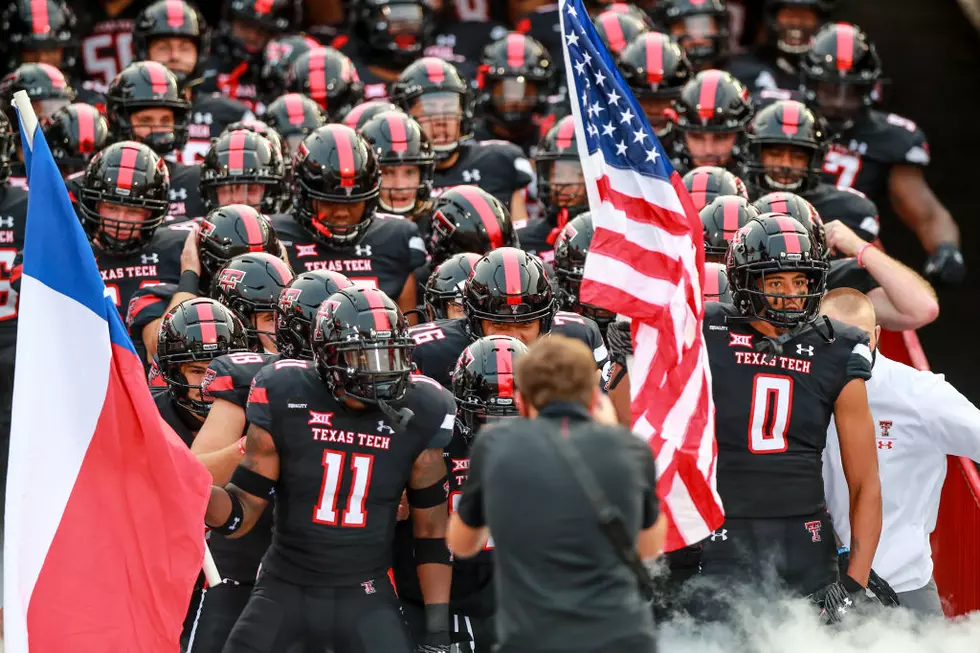 7 Options For Texas Tech and the Big 12 After the Sooners and Longhorns go to the SEC
(Photo by John E. Moore III/Getty Images)
News broke earlier this week that the University of Texas and the Oklahoma Sooners were going to leave the Big 12 and head to the SEC. The reality of the situation is that it's much more than it seems. This isn't a fantasy world where you can snap your fingers and create change, but there does seem to be some serious traction to UT and OU at least being disgruntled.
The Big 12 Conference bungled the last realignment, adding TCU and West Virginia while losing Missouri, Colorado, Texas A&M and Nebraska. That made the conference weaker, not only in sheer numbers going from 12 to 10, but losing the Aggies and Nebraska hurt the credibility of the conference. Make fun of the Aggies all you want to, but they were a valuable member of the Big 12 in terms of monetary momentum.
What made matters worse, is that the Longhorns capitalized on the disarray of the realignment and created The Longhorn Network instead of a conference-wide Big 12 network. The domino effect of the Longhorn Network and the TV deal with FOX, which included the bizarre notion that the new "primetime," has created tension between the league's best football program (OU) and the league's prized money maker (UT).
In my opinion, the leaked story to the Houston Chronicle to start this mess is a power play by OU and UT to get out of the Big 12 Rights Deal, but not necessarily out of the Big 12. If the conference doesn't promise that the Red River Shootout Showdown Rivalry game is going to be at 7 p.m. and Oklahoma is promised no more than one 11 a.m. kickoff a year, then the SEC will willingly accept them into their open arms.
If the Big 12 does acquiesce to the demands of their two crown jewels, then the only one getting the short end of the stick is FOX. The Big 12 would continue its business, for now, and nothing will change.
That's no fun, though, so let's assume Bob Bowlsby is as bad as I think he is and can't keep the league together. What would the Big 12's options be without Oklahoma and UT? What would Texas Tech's opportunities look like?
Let's discuss.
7 Options for Texas Tech and the Big 12 After the Sooners and Longhorns Go to the SEC
If the Big American Conference doesn't work out, here are 7 other options.
27 Best and Worst Texas Tech Football Uniforms Since 2000
SWE West Texas Fury Fest July 24th Lubbock, Texas
The 36 Best Action Shots From Every Patrick Mahomes Playoff Game
More From Fox Sports 1510